Old shingles or roof tiles, inadequate thermal insulation — does your roof covering, roof structure or roof insulation no longer conform to the latest standards? Is your roof damaged or has it even become dangerous?
At some point, the time comes when your old roof, roof structure or roof insulation needs to be urgently replaced in order to prevent damage to the existing building structure. In the text below, we take you through the roof renovation process, step by step. Find out which steps are necessary during the planning phase, which factors should be taken into account during the quoting stage, and how to successfully implement your roof renovation.
When is a roof renovation necessary or advisable? Whether technical or aesthetic, the reasons for replacing a roof can vary quite considerably.
Technical or energy-related reasons:
A thermal or energy-based renovation should minimize energy consumption and therefore also your heating costs.
A photovoltaic or solar panel system should be installed on the roof. A distinction is made here between on-roof and in-roof systems. In-roof systems are directly integrated, thus replacing the roof covering, whereas on-roof systems are either elevated or mounted in parallel with the roof as long as the roof pitch and orientation allow this.
The roof has suffered from age-related damage such as leaks (e.g. water ingress around leaking roof windows, etc.).
Extreme weather events such as storms or excessive snow pressure have caused irreparable damage.
Constructional defects such as mould or condensation in the roof structure, i.e. consequential damages, which have arisen due to inadequate roof structures, also make it essential to renovate the roof.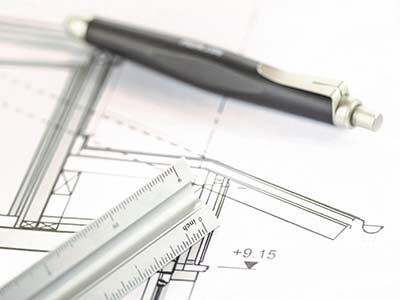 Modernization reasons:
You would like to renovate the roof as part of an attic extension or other renovation or extension work.
Aesthetic reasons. You may wish to renovate the roof, for example, when the paint or coating on your old roof has started to peel, or you just don't like it any more, or it just doesn't go with your new façade.
What types of roof renovations exist?
A general distinction is made between a partial replacement (i.e. a repair) and a complete roof renovation. The question also arises as to whether it is just the roof covering that needs to be replaced or whether you would like or need to improve the building's thermal performance, or even replace the entire roof structure. To start with, the owner must also decide how the attic might be used in the future. For example, will the attic be used as living space?
In this case, it is advisable at this stage to create the roof structure in view of the future requirements. Plans should also be made to incorporate any additional windows or dormers. If the attic is to be used as living space, a ventilated roof structure is necessary as the circulating air has a positive effect on the indoor climate both in summer and in winter, and also dispels moisture. Different types of insulation are possible such as between-rafter insulation for example, which is the most popular method. On the other hand, above-rafter insulation is implemented when a visible roof structure is required, or on an already extended roof when additional insulation is necessary. If, for structural reasons, it is not possible to lay between-rafter insulation of a reasonable thickness, adequate thermal insulation can be ensured by installing additional under-rafter insulation. This under-rafter insulation serves as an additional installation level between the insulation layers, and reduces the flow of thermal energy between the rafters.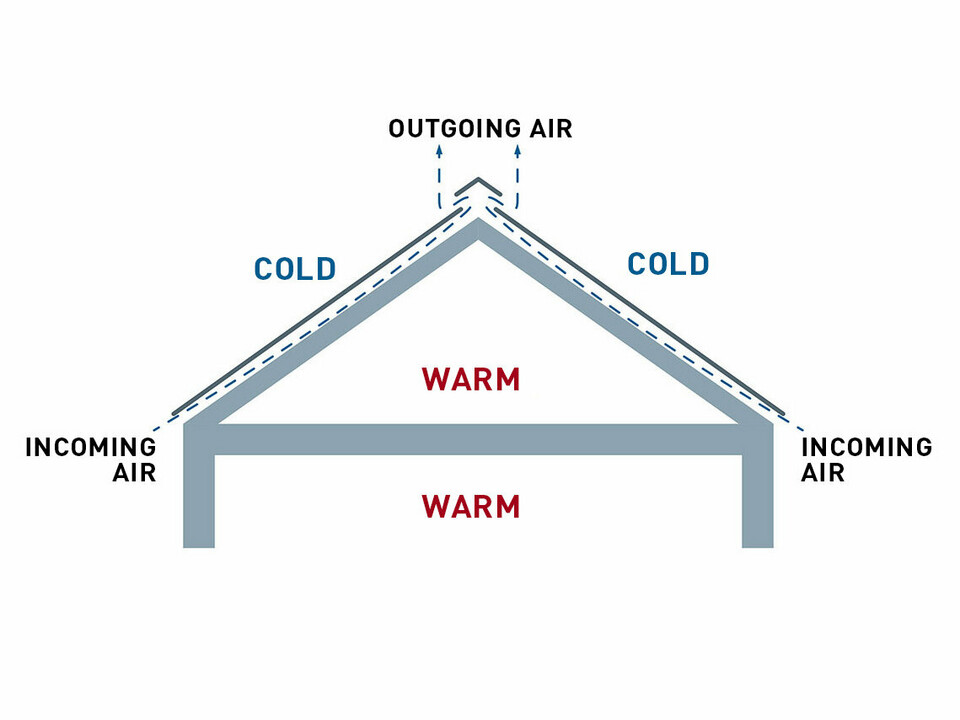 If the attic is not to be used as living space, the attic space can be used as a ventilated cavity provided that the building's conditions allow this. In principle, metal roofs or roof and wall coverings made of metal sheets should be designed as ventilated constructions (cold roof). Structures without a ventilation gap (warm roof) are special solutions which must be structurally designed separately. Other work, costs and material expenses can arise depending on the roof structure, stipulating a different timeframe for the renovation work.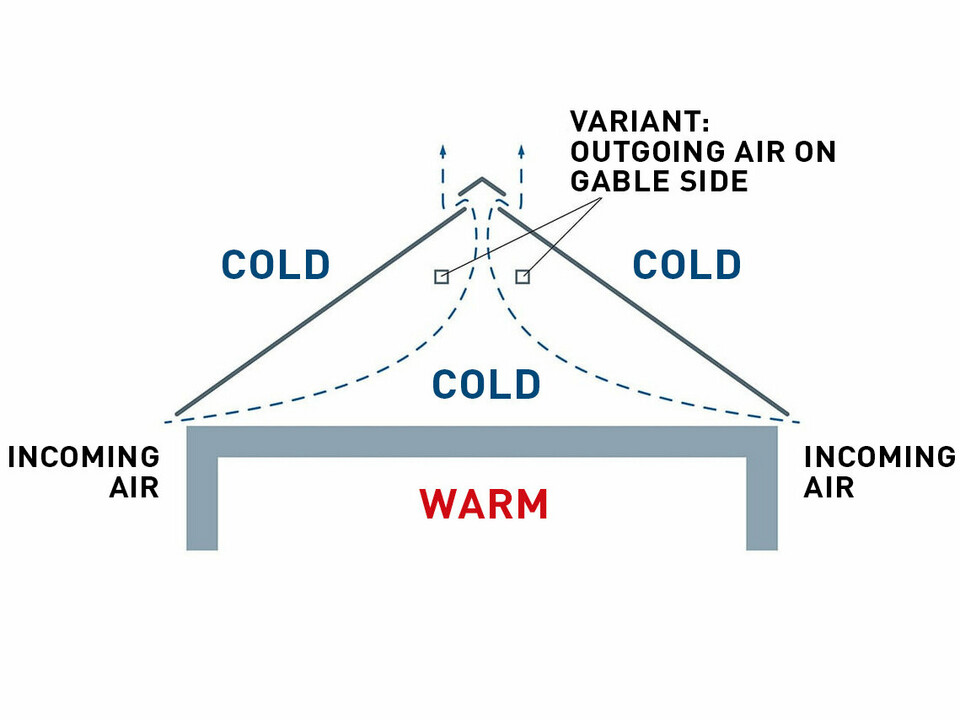 The substructure (roof battens, intermediate laths, solid sheathing, etc.) must be adapted to the type of roof covering product to be used. The counter battens and rafters must be dimensioned in accordance with the structural requirements.
Do I need to call on a planner to take care of the proposed measures?
Whether or not a planner or master builder is required depends first and foremost on whether the work to be carried out is minor or whether it requires planning permission. Minor building projects are understood to be those which involve structural maintenance, renovation or improvements to the building, such as replacing the roof or windows. Where the work only involves a new roof, the work is generally carried out without an additional planner being required. In this case, the roofer takes on the planning work. Bear in mind that not all trades are authorized to carry out design work. For example, changes in weight could require new static calculations to be carried out.
Can I replace my roof without obtaining planning permission?
If a structural change is made (dormer, roof window, new roof structure, etc.) the owner generally requires a permit from the authorities. If the renovation involves a conversion or extension, documents must be obtained for the building permit. However, there are generally also a few exceptions to this rule when a project can be carried out without requiring a building permit or a building application or declaration. However, to avoid violating the law, it is advisable to contact your local building authorities before commencing your roof renovation.
Calling on an expert for advice
Caution is required when it comes to listed buildings or buildings subject to other official requirements such as preserving the appearance of a town. In such cases, you are advised to seek advice from an expert and to obtain information directly from the building authorities. In the case of a thermal renovation on an old building, or when repairing constructional defects on a new build, it might also be advisable to include a structural or thermal engineer in the process. Whether or not a planning department can take on this role depends on its field of activity.
Tip from the PREFA experts:

:
Inform yourself well in advance
It is best to find out about your preferred material and the colours you would like before placing your trust in a roofer or master builder. Various construction trade fairs provide a good opportunity to gain an overview in advance. You can also order free brochures and information material from PREFA or let the many renovated properties and new builds in our online photo gallery inspire you. Once you have made your decision, show your planner or craftsman your chosen roof and dormer shapes, colours, installation patterns and roof elements. The expert will then advise you about the static characteristics and the resulting possibilities for your roof renovation. That's the best way to achieve the roof of your dreams.
Which materials are available for a high-quality and durable roof renovation?
A solid roof performs many functions: it protects the building from the wind and weather, and gives the inhabitants a feeling of security while characterizing the general appearance of the building. Ideally, the building and the roof form one single entity which either blends beautifully into the surrounding neighbourhood or represents a focal point for your village. The right material, colour, shape and surface structure play an important role here. It could be that the choice of material is already restricted by the shape and incline of your roof along with any regional building regulations (e.g. development plans, local authority regulations). Also, in contemporary architecture, traditional roof coverings such as roof tiles, concrete blocks, plain tiles, wood shingles or slates are regularly replaced by more flexible, modern and more durable materials. These can also be colour-coordinated with the environment and other elements such as gutters, fences, shutters, shades, blinds, windows and much more. That's why, these days, many customers opt for a metal sheet roof. If you do choose a metal sheet roof, it is advisable to go for stainless shingles so that you can still enjoy them in many years' time.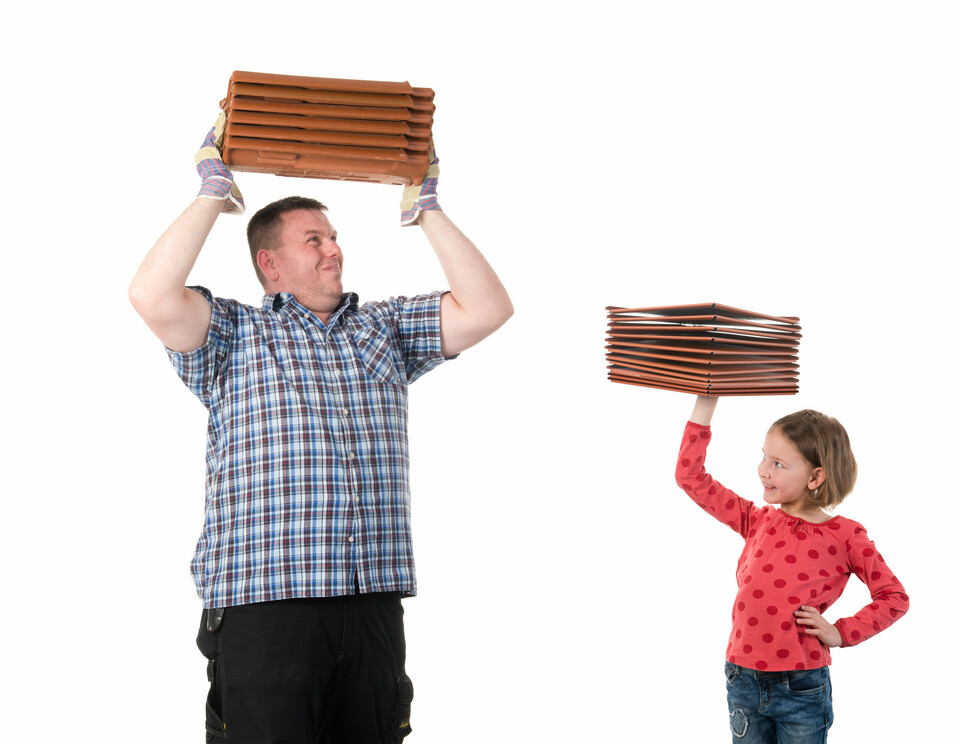 Why is aluminium the ideal material for your new roof?
With an "all-round carefree package", PREFA offers all the components you need for sustainable weather-proofing for your roof and façade renovation. The complete system enables perfect interaction between the roof, gutters, façades and solar panel mounting system. With over 4,000 different aluminium products — accessories, roof drainage components or roof covering and façade cladding elements — all the parts match perfectly with PREFA. Aluminium is also extremely versatile and leaves no desires unfulfilled as far as surface design is concerned. The PREFA standard colour range comprises 28 colours and offers great creative scope. Depending on the product, you can choose from up to 13 colours in P.10 colour quality as well as 15 additional PREFA standard colours. The wide colour palette ranges from modern colours, such as anthracite and black, through to brick red, which gives your new PREFA roof a classic brick look.
Regardless of the shape of your roof, aluminium offers great flexibility, both technically and visually and enormous creative scope. Not only on pitched roofs, but also on very low roof pitches, PREFA offers matching accessories: e.g. Prefalz from 3° (observe the restrictions in accordance with current standards), roof tiles and rhomboid roof tiles 44 × 44 from 12° (excluding flat roofs). PREFA roof systems are resistant, robust, rust-proof, storm-proof and, at the same time, extremely lightweight. Another major advantage is that in comparison to a heavy new roof, when using roof tiles made of aluminium, the roof structure does not generally need to be reinforced, which, particularly when it comes to renovating old buildings, represents significant cost savings. In areas where high snow loads are to be expected, the roof structure will not be subject to unnecessary strain thanks to the lightweight aluminium roof. The fact that the material is so easy to work with also makes it possible to securely cover all corners and angles, particularly in the case of old buildings. Uneven roof structures, as is often the case on old farmhouses, can be optimally covered with a lightweight roof made of aluminium. The many advantages, and the high product quality and durability of the material, aluminium, guarantee planners, contractors and owners a high level of security — and PREFA even provides this in writing with its 40-year guarantee on materials and colours.
Do you like a certain PREFA aluminium product but you find it hard to imagine what it would look like on your roof? No problem! With our photo service, PREFA can provide you with a free photo montage of you house illustrating your required product. Simply upload photos of your house, choose the product and colour that you would like, and in a few working days' time, we'll send you a photo montage of your house with a new PREFA roof or PREFA façade, created especially for you. So you can very easily get an idea of what your future roof will look like. If you still have any questions, please contact our specialist advisers by filling in the contact form – they will be pleased to provide you with their expert assistance.
What factors influence the cost of a roof renovation?
Of course, the scope of the renovation work has the greatest influence on the costs. For example, are you just renovating the roof covering or will a thermal renovation also be carried out? Another significant factor is also the current condition of the roof. The roofscape (shape of the roof, inclination, dormers, chimney, windows, etc.), the roof structure and the selected products can also have a major influence on the cost. Then there is also the location of the building and the accessibility to the building site. For instance, in the countryside, access to the site and storage of materials are often easier than in towns and cities. In turn, this means that price differences according to region are common. When choosing a roofer, it should be borne in mind that local companies are better able to assess geographical characteristics such as the direction of the prevailing weather, wind speeds, maximum snow loads, etc. and can therefore take this into account more easily when advising you. Another cost-influencing factor is the proportion of work that the owner wishes to take on himself — to the extent that this can be arranged with the companies working on the project.
If the roof is being replaced due to damage caused by natural disasters (e.g. bad weather), it is advisable to talk to your insurance company before carrying out the renovation. It could be that your insurance covers the damage and will pay for the roof repair.
What does a roof renovation cost?
Depending on the characteristics, the costs for building a new roof (including the substructure, insulation, etc.) can amount to between 25,000 and 60,000 euro. However, please note that this is just a rough estimate. To find out what the total cost for your project would be, you need to ask a roofer in whom you trust to provide you with a quotation. The exact price requires careful calculations to be carried out so that you can be given an individual quote, tailored precisely to your requirements and the local environment in which your house is located. The calculation includes many factors such as the size of the roof, the roofscape, and the inclination or general condition of the roof.
PREFA saves you time and money
Even during the installation phase, PREFA helps save time and money — the well-thought-out products enable quick and easy implementation by craftsmen. In addition, thanks to the lightweight aluminium material, the (old) roof structure does not generally have to be replaced or reinforced. The durability and low maintenance of aluminium products mean that a roof renovated with PREFA products will last for generations.
Tip from the PREFA experts:

:
Renovate in sections
For comprehensive projects, we recommend carrying out the work in sections when it is possible to do so. The advantage is that the roof is only opened up in sections so that the material, particularly the insulation, does not get damp when it rains as this can cause considerable structural damage. In addition, by carrying out a renovation outside of the heating period, you can avoid unnecessary heat loss.
Tip from the PREFA experts:

:
Set deadlines
We recommend getting the agreed deadlines put down in writing and informing everyone involved. However, this always comes down to your own personal feeling. In the case of local companies with craftsmen whose reputation goes before them, this is, of course, not always necessary.
What financing possibilities and subsidies exist?
Particularly when a roof renovation to reduce energy loss or a changeover to renewable energy sources is involved, it is often possible to apply for funding. In normal cases, you can obtain either tax benefits, low-interest loans or direct investment subsidies. Even if the number of government subsidies and grants is limited due to the sums available, there are also many institutions at a local level that can be contacted. The amounts of the sums available and the criteria to be met can differ from region to region.
What else can the owner do to accelerate the progress of the construction works and save money?
In order to complete the renovation project quickly and cost-effectively, good planning and smooth coordination between the individual trades is necessary. From the roofer and carpenter to the interior fitter, all partners need to be well-coordinated with each other.
If required, it should be clarified with the chosen companies whether the owner will carry out any work himself, and if so which tasks he wishes to take on in order to save money. However, it should be borne in mind that this could slow down the project as owners often lack the necessary time and expertise. In addition, partial self-management of the project by the owner could also invalidate the guarantee in the event of construction deficiencies at a later stage.
Which craftsmen and trades are right for your project?
Here too, it depends on the type and scope of the work planned. If it is just the roof covering that is being renovated, one roofer is required. If the roof structure is being renovated, a carpenter is also required. The same goes for conversions and extensions. In these cases, other trades such as dry masons, electricians, floor layers, etc. are required. Any changes to the building structure that differ from the most recently approved plans also require a planner, master builder or architect as the general planner overseeing the site plan, to supervise the work and obtain any building permits (see point 1).
Please note that for guarantee and quality reasons, each PREFA product may only be installed or mounted by a professional specialist company. Click on this link to find a PREFA installation company near you.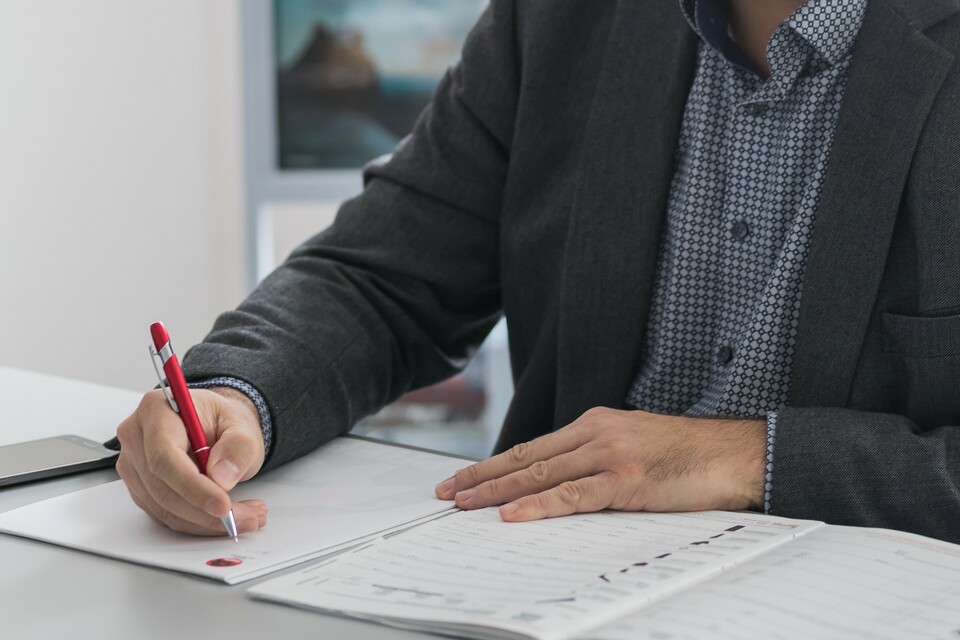 What should the owner look out for when checking and signing the quote? How can hidden costs be avoided?
In order to make the right decision, you should obtain several quotes and compare the costs. In doing so, the description of the work should be as detailed as possible. In this way, the required work can be clearly laid out, enabling different quotes to be compared easily and preventing any changes from being made to the original quote.
Comparing essential criteria
As far as scope is concerned, the different quotes should include the same conditions, otherwise they will be difficult to compare. Closely examine the selected products, model names and quantities. Is precise information provided in square meters or is there a note saying "calculation according to actual expenses incurred or time required"? Check the payment conditions: is payment in advance required or a cash discount granted? Also read the small print very carefully — ask about additional items such as allowances for construction site equipment and disposal costs. These costs can also vary depending on the original covering — are they basic tiles or do any asbestos-containing materials need to be disposed of?
Standardised workmanship
When building the roof structure, national standards and guidelines must be complied with. Therefore, all the components on the quote must comply with standards. Additional charges for missing items at a later stage may involve substantial costs. However, for the end customer as a simple layman, it is difficult to carry out such an assessment. Therefore, you should seek advice from a pro!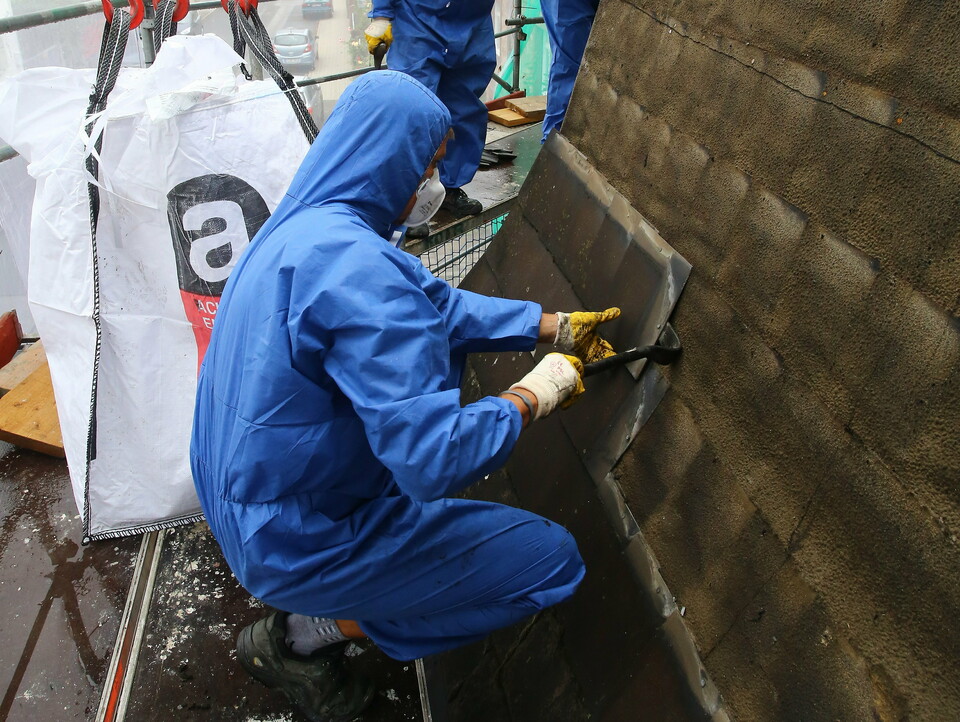 Tip from the PREFA experts:

:
Document any changes in writing and get them confirmed
Make sure that any changes and agreements are made in writing. In serious cases, agreements made after the order has been confirmed are ineffective if the contracting entity is unable to meet its burden of proof obligations.
Rights and obligations of the owner: you are responsible!
If you have your building renovated, you act as the building owner. In general, it is assumed that the building to be renovated belongs to you or that you have the rights necessary to carry out the building work. Of course, this is also brings a certain level of responsibility with it. Unfortunately, it is not always easy to adequately supervise the individual building phases as the owner often lacks the necessary expertise and time.
Even if you delegate the responsibility for individual aspects of the renovation work, such as planning and implementation to others, you still have overall responsibility for your building project. It is also important that the required occupational safety requirements are observed and that all persons working on the building site are declared correctly. Agreements with all companies involved in planning and working on the project must be expressly recorded in writing in appropriate contracts. Otherwise, this could have costly or even legal consequences in the event of damage or loss.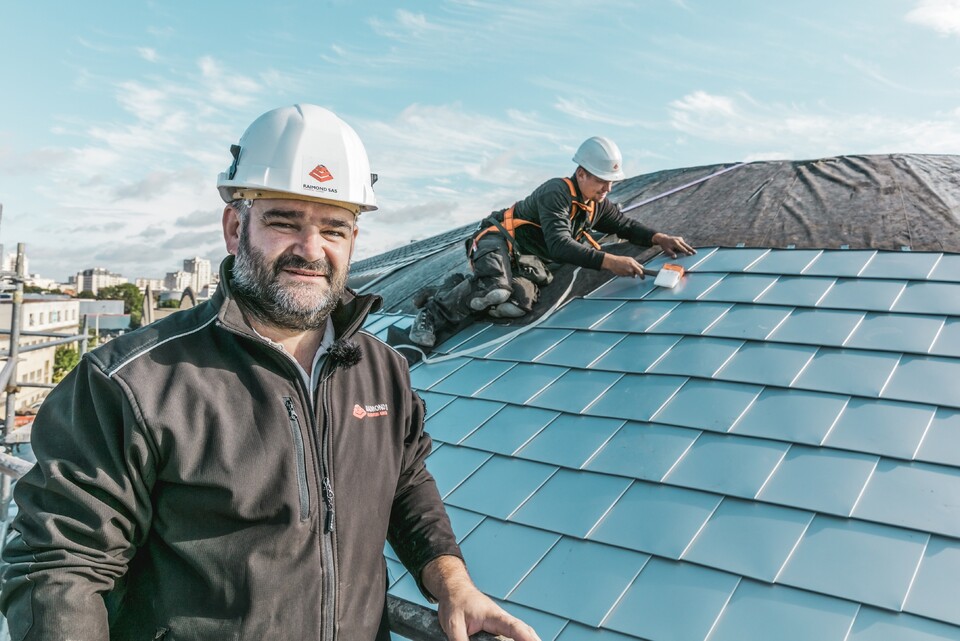 Appointing a master builder
You can also ask a master build to take over coordination of the schedule, and checking of deadlines and the work carried out by each trade. This task can also be taken on by an architect who is also responsible for accounting for the entire construction work. Thus, the master builder acts as the middle man between the owner, the companies carrying out the work and all the authorities involved in the building process.
Building site inspections — how can the owner best keep check on the building progress?
As the owner, you should regularly visit the building site and hold discussions with the companies involved throughout the entire implementation phase or at least during individual construction stages. By means of a building schedule prepared beforehand, you can set "milestones" and keep an overview of their timely implementation.
Implementation checklists:

:
What you can do to make sure that everything runs smoothly?
Exchange contact details with all parties involved in the work.
Make sure that you can be reached by phone in the event of problems or queries.
Ideally, visit the building site daily and take photos of the progress.
Document any missed deadlines and obvious defects in writing and with photos. Impose deadlines for remedying the problems.
Unannounced visits to the sites are not always popular. Try to maintain a respectful relationship with the companies and workers involved.
Acceptance of works by the owner — does the quote correspond to the invoice?
Acceptance of the work is always preceded by an inspection of the site with the workers. At this stage, any pending issues should be clarified and any defects recorded. Remember that with the acceptance of the works, the contract is considered fulfilled by the workers, and the owner assumes responsibility for the services rendered. This is also the point in time when the guarantee periods begin. The work should be accepted via a written acceptance report containing the following information:
Companies who carried out the work
List of defects and setting of deadlines to resolve them
Justification in the event of non-acceptance
Place and date
Signatures of all parties involved
It is important that you do not sign anything under pressure or without a witness. Payment only becomes due after acceptance and prior resolution of any defects. If there are any defects, it is advisable not to transfer the total amount. Should it be necessary, an outstanding amount increases motivation to remove the defects in a timely manner. For larger construction contracts, retentions can also be applied to secure the total amount.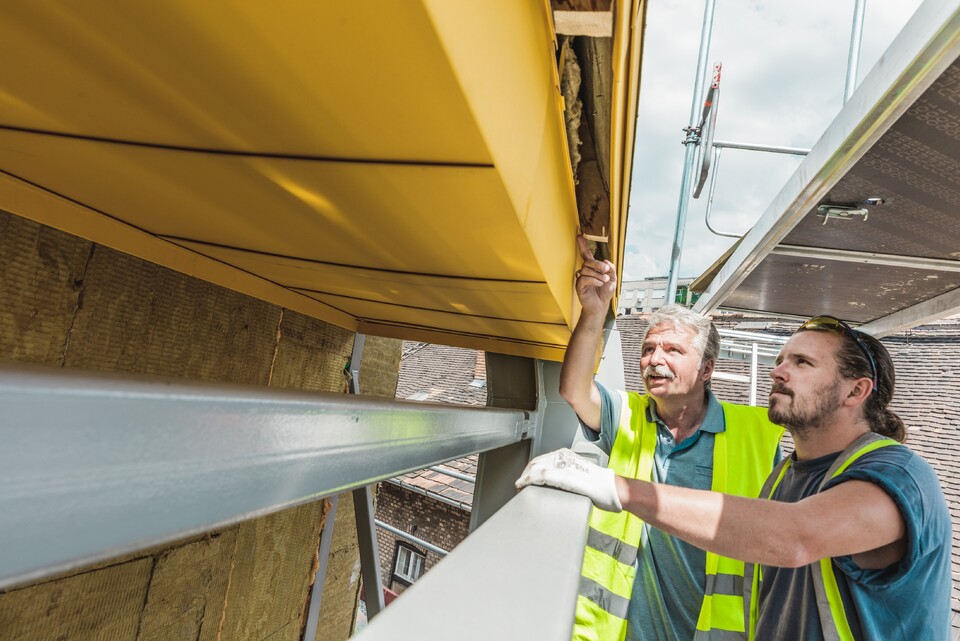 Maintaining the roof — how can the owner ensure the highest level of durability?
Almost zero maintenance, robust, weatherproof and long-lasting — a highly resistant PREFA roof will provide a good service for many years to come. To maintain the functionality of the covering and flashings over the long term, regular maintenance checks are highly recommended. Particularly after harsh winter periods, storms or other extreme weather situations, checking the roof, façades and drainage systems is highly recommended. Regular cleaning of the rain gullies, gutters, rain water collectors and strainer baskets is also recommended.
PREFA provides a 40-year guarantee — ask for your guarantee certificate now!
Over the next 40 years, your roof will be subject to approx. 75,000 hours of sunlight and 35,000 litres of rainwater per square metre — however, there's nothing to worry about as PREFA offers complete security. In fact, from the date of installation specified on the guarantee certificate, PREFA provides a 40-year material guarantee for the basic material against breakage, corrosion (rust) and frost damage, and a 40-year colour guarantee against peeling and blistering on products with a PREFA P.10 surface. You can find more information here about the material and colour guarantees and also request your guarantee certificate once your new roof has been completed.