PREFA's extensive range of shades includes 16 colours in P.10 quality as well as many other standard colours. The wide range of shades offers architects, builders, restorers, planners and master builders countless possibilities for creating beautiful, high-quality roof coverings and façades.
Thanks to the wide variety of colours, PREFA's easy-to-process, durable and stainless products are ideal for replacement roofs and façade renovations. The large choice of colours can be matched very well with existing components on your house (window frames, shutters, shades, fences, etc.). Do you live in a region where there are many buildings with tile roofs and so you are looking for a high-quality metal sheet roof with a tile-like appearance? If so, a storm-proof, durable and lightweight aluminium roof covered with PREFA roof tiles in P.10 tile red, is ideal for your new roof or roof renovation. The tile-like appearance of your roof covering will blend perfectly with the tile roofs in your neighbourhood and at the same time, PREFA's lightweight roof materials mean that your existing roof structure will not be subject to unnecessary strain. The high-quality P.10 coating in tile red also has the added advantage of being covered by our 40-year material and colour guarantee. What's more, the wide variety of colours allows you to create beautiful highlights — let our gallery inspire you! PREFA products are also ideal for new builds, and with their unique colours and shapes, they offer virtually limitless creative scope.
P10? P 10? B10? -> P.10, the coating system that has been ensuring even better quality on roofs and façades since 2010
PREFA's P.10 coating system was introduced back in 2010 and has been making PREFA's products even more reliable and attractive ever since. The coating has a matt appearance and is also particularly UV-resistant, colourfast and weatherproof. The surface coating withstands external influences and stress, and the basic material is lightweight and stable, offering an extremely wide range of planning and design possibilities.
With P.10, a coating quality has been produced that creates thousands of tiny reflections and ensures the colourfastness of the surface in question. This is achieved through the paint's special pleated structure which can only be seen under a microscope. Direct sunlight gives the surface coated in P.10 a superb, elegant appearance. The high-quality coating layer of the PREFA products is malleable and can withstand temperature fluctuations and extreme weather conditions. Due to the combination of the aluminium material and the P.10 surface, PREFA is able to guarantee the material and colour for 40 years.
A variety of surfaces by PREFA
Depending on the product, the surface of PREFA products is available either with a smooth finish or with stucco embossing. Produced using embossing rollers, stucco embossing makes the material even more hard-wearing, and the aluminium becomes even more resistant to processing marks, so that it is quicker and easier to install.
All small-format PREFA products for the roof and façade (roof tile, shingle, rhomboid roof tile, façade shingle and rhomboid façade tile) have a stucco surface as standard but are also available with a smooth surface on request. The exception to this is the roof and façade panel FX.12 which is only available with a smooth surface. The delivery times for special, bespoke designs can be found on the detailed pages of the respective product.
PREFA range of shades in P.10 quality
The P.10 colour range now includes 16 different shades:
01 P.10 brown
02 P.10 anthracite
03 P.10 black
04 P.10 brick red
05 P.10 oxide red
06 P.10 moss green
07 P.10 light grey
08 P.10 zinc grey
10 P.10 PREFA white
11 P.10 nut brown
17 P.10 pure white
19 P.10 dark grey
41 P.10 rust brown
42 P.10 sand brown
43 P.10 stone grey
46 P.10 patina green
Nine colours in P.10 quality are available for small-format products (roof tile, R.16 roof tile, shingle, DS.19 shingle, rhomboid roof tile, façade shingle and rhomboid façade tile) and for the roof panel FX.12. The façade panel FX.12 is available in twelve P.10 colours and the Prefalz, siding and siding.X products are offered in fourteen different P.10 colours. A range of other standard colours (such as bronze, black grey, etc.) and plain aluminium are also available in addition to the P.10 coatings. The PREFA range of shades comprises 28 different colours in total (excluding Falzonal), the availability of which varies according to product. You can find out which colours are available and in which colour quality by referring to the table below or by visiting the respective product page for your required PREFA roof or façade product. You can also find this information in the PREFA product catalogue which you can order here. Additional special colours for larger quantities are also available on request. Contact your PREFA point of contact.
The vast majority of PREFA products are available in P.10 colours. For a more unusual range of colours, we offer a wide selection of additional standard colours in Duragloss 5000 colour quality, such as the popular sidings for gable or façade claddings with a light or dark wood appearance. What's more, the Falzonal sheet strip has a PVDF (polyvinylidene fluoride) surface coating and the colour, ivory, is available with a PP99 (polyamide/polyurethane) colour coating. Find out about the various coating processes here.
Overview of the colours available according to product
PREFA uses coil-coated aluminium to produce half round gutters, box gutters and on-roof gutters, whereas square downpipes are coloured in a powder-coating process. PREFA gutters are available in classic standard colours or plain aluminium. On request, we can also create bespoke colours which blend harmoniously into the overall appearance of your house. For gutters in a bespoke colour, the aluminium is generally tinted in a powder-coating process.
Since the spring of 2019, we have been offering our PREFA roof drainage systems in brown, anthracite and light grey in P.10 colour quality. All our products with the P.10 finish have a 40-year material and colour guarantee.
See below for an overview of the colours in which the different PREFA products are available.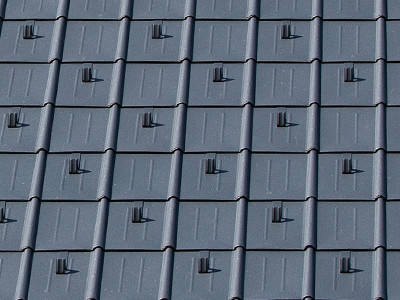 01 P.10 brown, 02 P.10 anthracite, 03 P.10 black, 04 P.10 tile red, 05 P.10 oxide red, 06 P.10 moss green, 07 P.10 light grey, 11 P.10 nut brown, 43 P.10 stone grey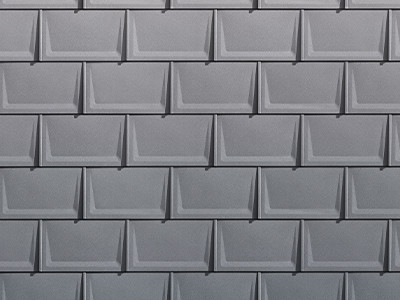 01 P.10 brown, 02 P.10 anthracite, 03 P.10 black, 04 P.10 tile red, 05 P.10 oxide red, 06 P.10 moss green, 07 P.10 light grey, 11 P.10 nut brown, 43 P.10 stone grey
01 P.10 brown, 02 P.10 anthracite, 03 P.10 black, 04 P.10 tile red, 05 P.10 oxide red, 06 P.10 moss green, 07 P.10 light grey, 11 P.10 nut brown, 43 P.10 stone grey
PREFA small rhomboid roof tiles
01 P.10 brown, 02 P.10 anthracite, 03 P.10 black, 04 P.10 tile red, 05 P.10 oxide red, 06 P.10 moss green, 07 P.10 light grey, 11 P.10 nut brown, 43 P.10 stone grey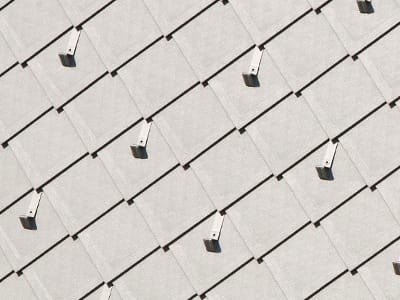 PREFA rhomboid roof tiles 29 × 29
01 P.10 brown, 02 P.10 anthracite, 03 P.10 black, 04 P.10 tile red, 05 P.10 oxide red, 06 P.10 moss green, 07 P.10 light grey, 11 P.10 nut brown, 43 P.10 stone grey
PREFA rhomboid roof tiles 44 × 44
01 P.10 brown, 02 P.10 anthracite, 03 P.10 black, 04 P.10 tile red, 05 P.10 oxide red, 06 P.10 moss green, 07 P.10 light grey, 11 P.10 nut brown, 43 P.10 stone grey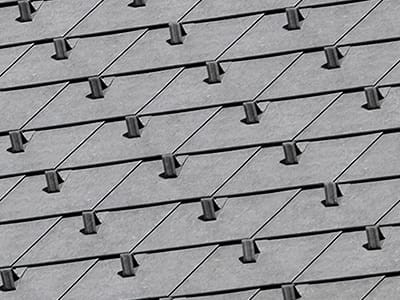 01 P.10 brown, 02 P.10 anthracite, 03 P.10 black, 04 P.10 tile red, 05 P.10 oxide red, 06 P.10 moss green, 07 P.10 light grey, 11 P.10 nut brown, 43 P.10 stone grey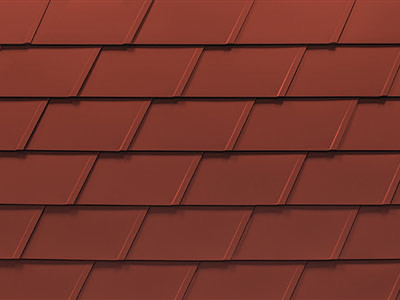 01 P.10 brown, 02 P.10 anthracite, 03 P.10 black, 04 P.10 tile red, 05 P.10 oxide red, 06 P.10 moss green, 07 P.10 light grey, 11 P.10 nut brown, 43 P.10 stone grey
PREFA sidings 138 × 0.7 mm
01 P.10 brown, 02 P.10 anthracite, 03 P.10 black, 04 P.10 tile red, 05 P.10 oxide red, 06 P.10 moss green, 07 P.10 light grey, 10 P.10 PREFA white, 11 P.10 nut brown, 41 P.10 rust brown, 42 P.10 sand brown, 43 P.10 stone grey, 17 P.10 pure white*, 19 P.10 dark grey, 12 metallic silver, 25 ivory, 38 walnut, 39 grey oak, 47 patina grey
PREFA sidings 200 × 1.0 mm
01 P.10 brown, 02 P.10 anthracite, 03 P.10 black, 04 P.10 tile red, 05 P.10 oxide red, 06 P.10 moss green, 07 P.10 light grey, 10 P.10 PREFA white, 11 P.10 nut brown, 41 P.10 rust brown, 42 P.10 sand brown, 43 P.10 stone grey, 17 P.10 pure white*, 19 P.10 dark grey, 12 metallic silver, 20 smoke silver, 21 ruby red, 23 black grey, 25 ivory, 26 dark wood, 38 walnut, 39 grey oak, 40 natural oak, 45 bronze, 47 patina grey
PREFA sidings 300 × 1.2 mm
01 P.10 brown, 02 P.10 anthracite, 03 P.10 black, 07 P.10 light grey, 43 P.10 stone grey, 17 P.10 pure white*, 19 P.10 dark grey, 12 metallic silver
PREFA sidings 400 × 1.2 mm
01 P.10 brown, 02 P.10 anthracite, 03 P.10 black, 07 P.10 light grey, 43 P.10 stone grey, 17 P.10 pure white*, 19 P.10 dark grey
PREFA siding.X 200/300 × 1.0 mm
01 P.10 brown, 02 P.10 anthracite, 03 P.10 black, 04 P.10 tile red, 05 P.10 oxide red, 06 P.10 moss green, 07 P.10 light grey, 10 P.10 PREFA white, 11 P.10 nut brown, 41 P.10 rust brown, 42 P.10 sand brown, 43 P.10 stone grey, 17 P.10 pure white*, 19 P.10 dark grey, 12 metallic silver, 20 smoke silver, 21 ruby red, 23 black grey, 25 ivory, 45 bronze, 47 patina grey (also available with a width of 400 mm and in selected colours)
PREFA FX.12 façade panels
01 P.10 brown, 02 P.10 anthracite, 03 P.10 black, 04 P.10 tile red, 05 P.10 oxide red, 06 P.10 moss green, 07 P.10 light grey, 10 P.10 PREFA white, 11 P.10 nut brown, 41 P.10 rust brown, 42 P.10 sand brown, 43 P.10 stone grey, 12 metallic silver, 25 ivory
PREFA rhomboid façade tiles 20 × 20
01 P.10 brown, 02 P.10 anthracite, 03 P.10 black, 04 P.10 tile red, 05 P.10 oxide red, 06 P.10 moss green, 07 P.10 light grey, 10 P.10 PREFA white, 11 P.10 nut brown, 43 P.10 stone grey, 12 metallic silver, 25 ivory
PREFA rhomboid façade tiles 29 × 29
01 P.10 brown, 02 P.10 anthracite, 03 P.10 black, 04 P.10 tile red, 05 P.10 oxide red, 06 P.10 moss green, 07 P.10 light grey, 11 P.10 nut brown, 43 P.10 stone grey
PREFA rhomboid façade tiles 44 × 44
01 P.10 brown, 02 P.10 anthracite, 03 P.10 black, 04 P.10 tile red, 05 P.10 oxide red, 06 P.10 moss green, 07 P.10 light grey, 11 P.10 nut brown, 43 P.10 stone grey
01 P.10 brown, 02 P.10 anthracite, 03 P.10 black, 04 P.10 tile red, 05 P.10 oxide red, 06 P.10 moss green, 07 P.10 light grey, 11 P.10 nut brown, 43 P.10 stone grey
* Also available in Duragloss 5000 colour quality
01 P.10 brown, 02 P.10 anthracite, 03 P.10 black, 04 P.10 tile red, 05 P.10 oxide red, 06 P.10 moss green, 07 P.10 light grey, 08 P.10  zinc grey, 10 P.10 PREFA white, 11 P.10 nut brown, 43 P.10 stone grey, 46 P.10 patina green, 17 P.10 pure white*, 19 P.10 dark grey, 12 metallic silver, 13 plain aluminium, 23 black grey, 45 bronze, 47 patina grey
PREFA Falzonal (PVDF colour coating)
standard pure white, tin grey, pearl white, dusty blue, light ivory, matt light zinc, broom yellow, grey-green, opal green, anodic brown, matt dark grey, anthracite grey, matt light grey, bright metallic, pastel turquoise, savannah beige, carbon black, gentian blue, light grey, reseda green, stainless bright, maya gold, azure blue, olive green, mint green, quartz grey, coffee brown, copper brown, Victorian brick red, rosewood pink, weathered clear varnish, new copper, grey aluminium, zinc grey, turquoise blue, carmine red, light bronze
PREFA composite panels (Duragloss 5000 colour coating)
12 metallic silver, 17 pure white, 20 smoke silver, 21 ruby red, 23 black grey, 27 brushed aluminium, 44 matt anthracite, 45 bronze, 48 dark titanium