PREFA tile-effect roofs combine the familiar appearance of tiled roofs with the unbeatable advantages of aluminium roofs. Get inspired here!
Your roof is exposed to the elements more than any other part of your house. Roof coverings come in many types: clay, metal, fibre cement or bitumen. All of them must provide reliable protection against wind and weather conditions for decades. If you are renovating and decide to install a traditional tile roof, ask yourself: will your outdated roof structure need to be reinforced in order to bear the weight of the tiles?
The benefit: PREFA roofs are extremely light!
PREFA roof tiles offer a considerably lower weight compared to conventional roof tiles. At only 2.3 kg/m², PREFA roof coverings will offer your house reliable protection. No matter if the temperature plummets by 30°C overnight or if 90 mph winds are battering the house – PREFA roof tiles will stay put and do their job without letting you down. Read more about our stormproof roof systems here.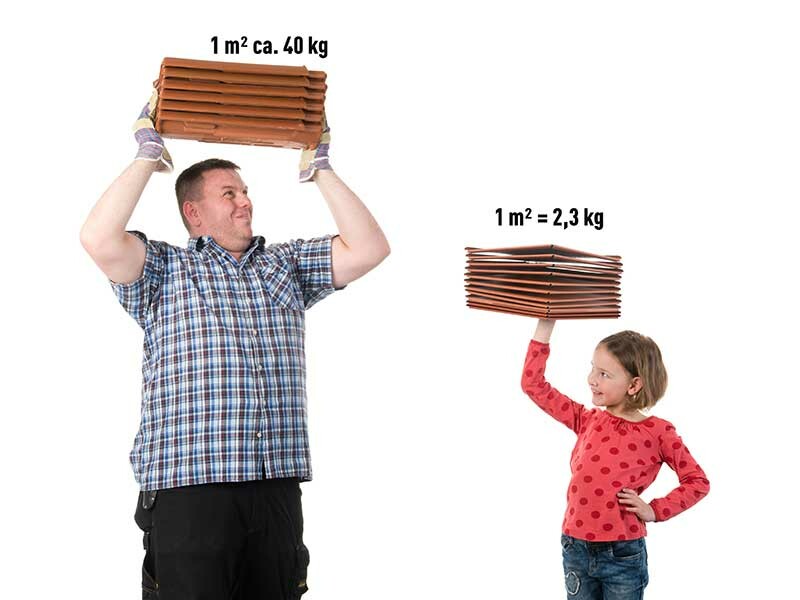 Real-life examples of PREFA tile-effect roofs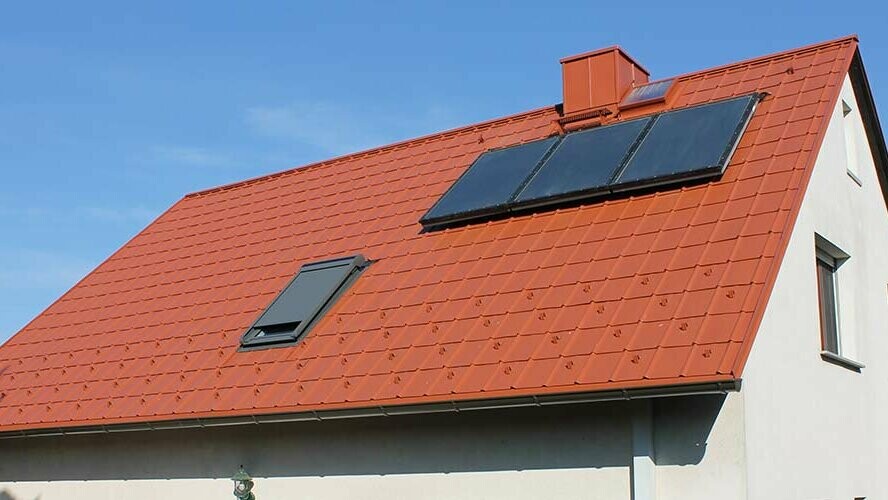 Traditional gable roof with solar panels
Traditional gable roof with PREFA tile-effect roof tiles on a housing estate with multiple tiled roofs.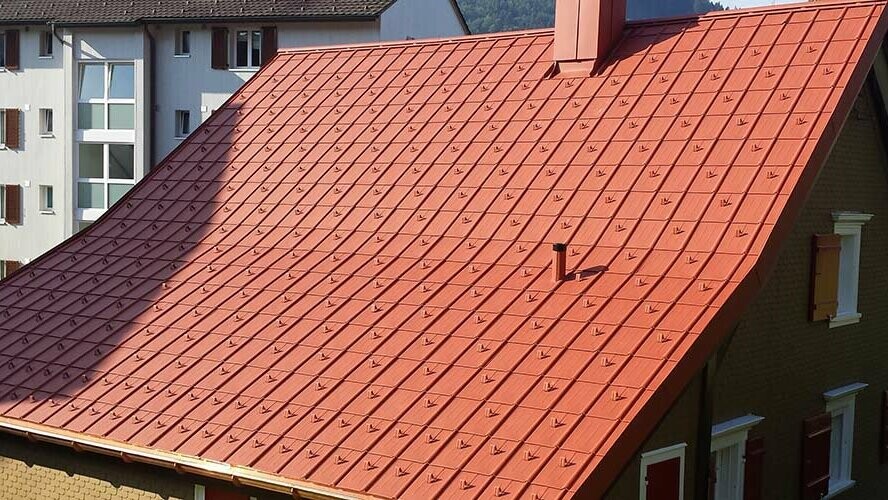 Gable roof with snow guards
PREFA roof tiles in P.10 brick red with snow guards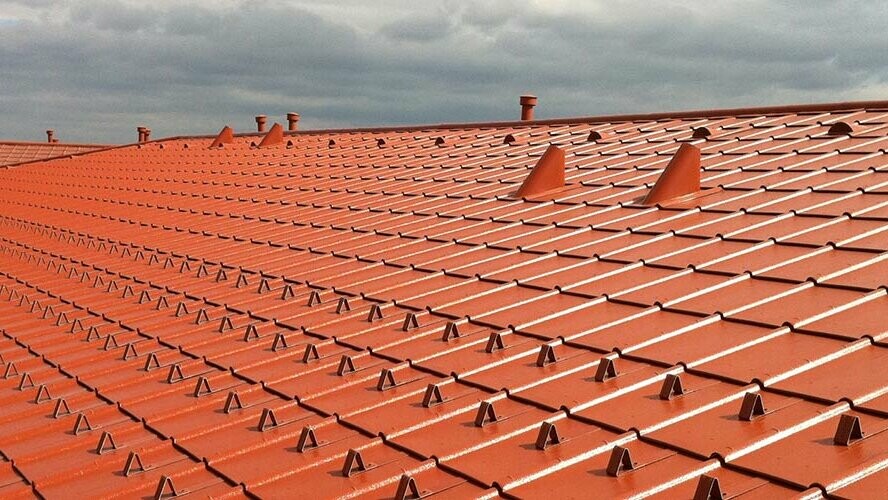 PREFA roof tiles in brick red
Stormproof PREFA roof with roof tiles in P.10 brick red and snow guards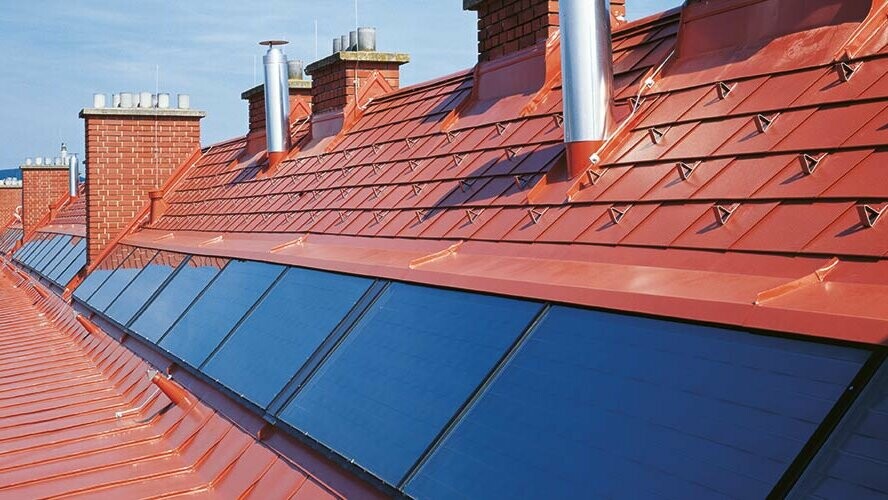 PREFA shingles with snow guards and PREFALZ in P.10 brick red were used here.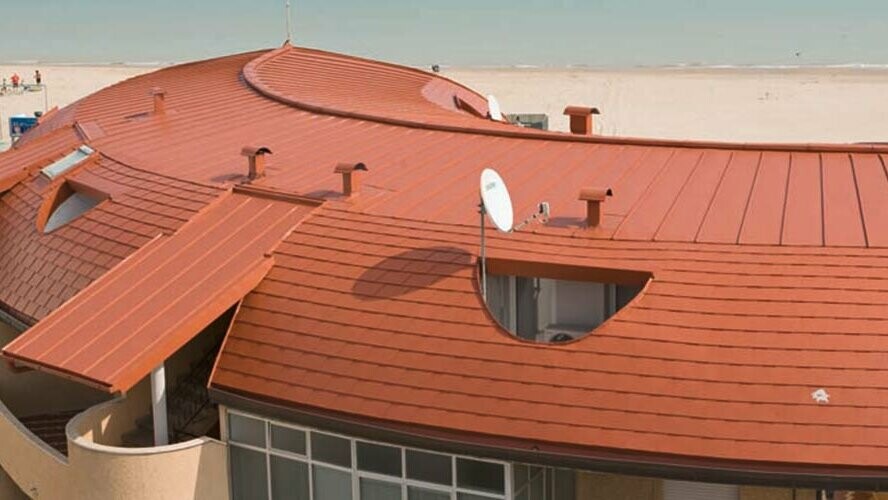 Curved roof with shingles
To cover the roof, specially flexible roof shingles have been installed.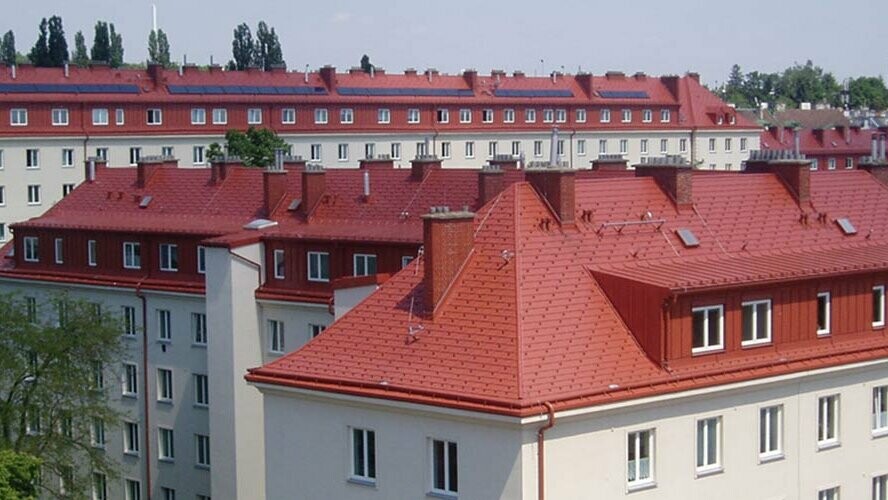 Hugo Breitner Court, Vienna, Austria
Hugo Breitner Court in Vienna was covered in PREFA tile-effect shingles.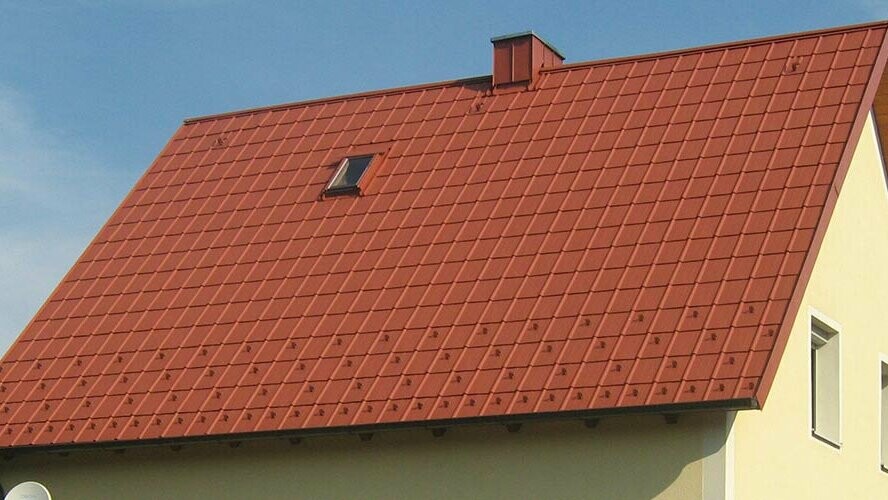 Classic single-family house with gable roof
This detached house has been covered with PREFA roof tiles in P.10 brick red.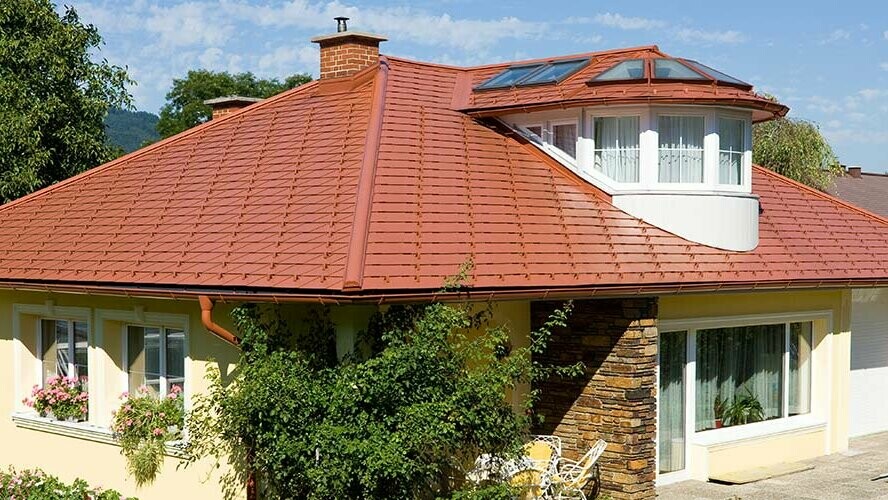 Bungalow with roof shingles
Single-family house with PREFA roof shingles in tile red.
P.10 quality with a 40-year colour warranty
You can rely on PREFA to provide a strong and reliable roof system. This also includes rainwater systems. PREFA's aluminium gutters don't rust and will never need repainting – meaning they need virtually zero maintenance*. Deterioration from weathering and rust, and colour changes caused by rain, snow and other environmental factors are no longer an issue. Giving you a roof and drainage system you'll be satisfied with for decades to come, with no need for arduous repairs at height.

Want to know what your roof would look like with a tile-effect covering? Then use our free photo service. Just upload a photo and in a few working days you will receive a processed image that shows your house with your preferred PREFA façade.

*Regular checks necessary. Dirt may need to be removed in order to prevent gutters from clogging and becoming damaged.