PREFA has been manufacturing façades and roofs made from robust aluminium for over 75 years, which are planned and installed by competent partners to protect your home for decades. Guaranteed.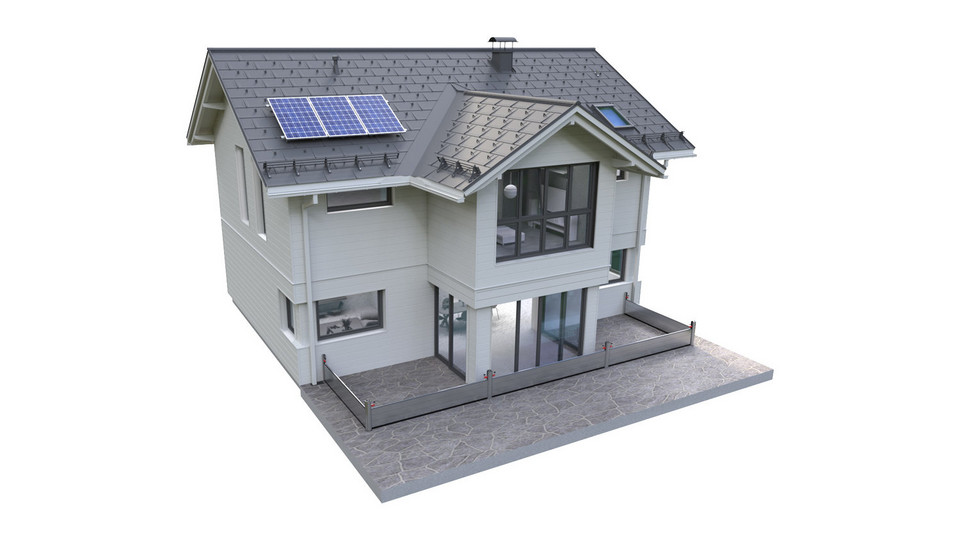 The reliable partner for…: Always a solution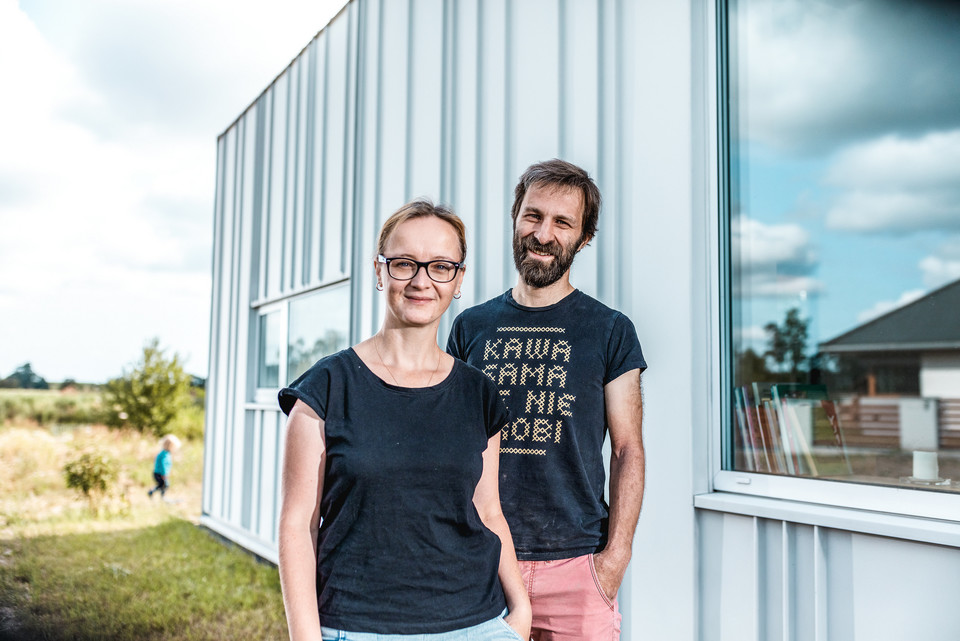 PREFA products are manufactured sustainably. They are durable in terms of material and colour and thus the best choice for roofs and façades. After all, only the best is good enough to protect your home.
"The solution is fantastic in terms of aesthetics and functionality. Despite the heat, we have cooler temperatures inside than with the old roof. We really did receive an all-in-one package. We didn't have to do anything; PREFA took care of everything from start to finish which was brilliant."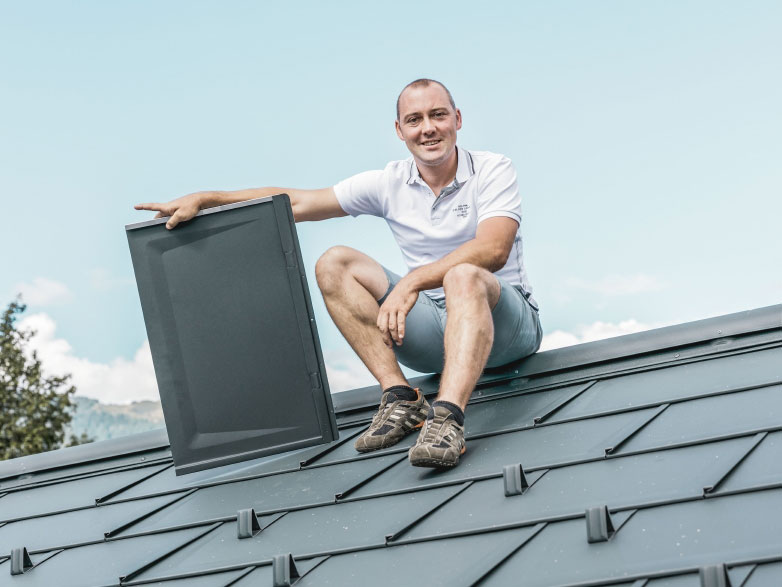 PREFA is on hand when good products and personal support are required. With over 70 years' experience, guaranteed product quality and comprehensive training in our international training centres, PREFA ensures completely satisfied customers.
"We have so much scope when it comes to the individual tiles that you can even compensate for unevenness in the old roof construction."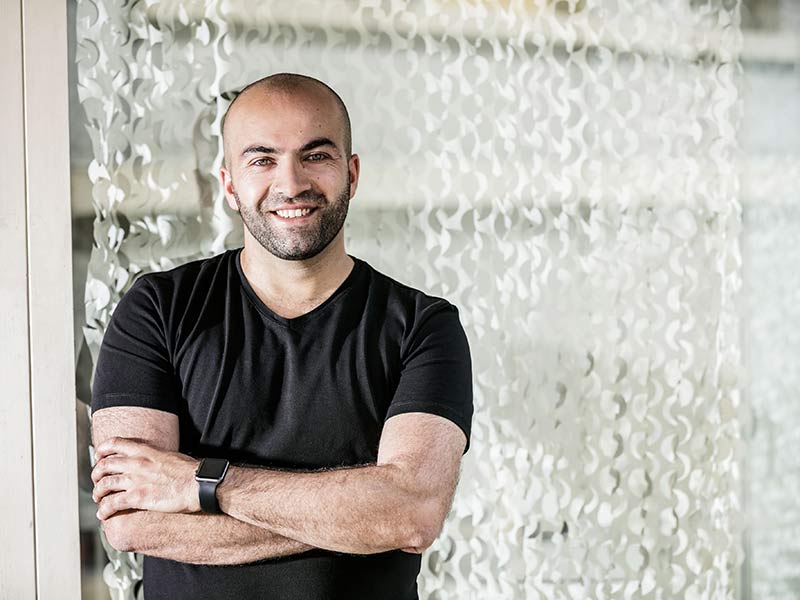 PREFA provides inspiration and brings your creative ideas to life. Our complete system from a single source, the broad selection of colours and a personal contact provide you with optimum conditions for your projects.
"Its weather-resistance and energy efficiency made our decision easy. Our house will also last a long time, since aluminium possesses the property of coating itself with a protective oxide layer. Nothing crumbles or flakes off, nothing rusts in bent spots."
Every individual roof and façade product is firmly attached to minimize the risk of storm damage.: 01 Storm-proof
With the unique, concealed fastenings and the special laying technique with offset joints, your PREFA aluminium roof and PREFA façade are able to withstand even high wind speeds. The number of fasteners can be increased depending on the wind load, and the type of fastening (nailed or screwed) can be adapted accordingly.
PREFA roofs and façades are completely weatherproof and guaranteed rust-proof.: 02 Rust-proof
Aluminium forms a protective layer which constantly self-regenerates to protect itself from damage. In addition, on most PREFA roofs and façades, the material is given a high-quality coil-coating finish.
Light in weight yet high in quality: 03 Lightweight
At just 2.6 kg/m², a PREFA roof weighs only a fraction of a conventional roof (approx. 35–55 kg/m²). Therefore, the weight on the roof structure of a typical detached house is reduced by up to ten tonnes! The light weight of aluminium also has a positive influence on transport and construction site times.
PREFA aluminium roofs and façades withstand even the worst weather conditions.: 04 Break-proof
Not even heavy snow loads, extreme temperature fluctuations or bad weather conditions pose a problem for PREFA aluminium roofs and façades. Aluminium's particularly good properties and resistance are the reason for this.
A unique design for your building!: 05 attractive
PREFA offers infinite design possibilities. Choose from a variety of shapes, formats, colours, installation patterns and surfaces. In the complete system, each product, including accessories, can be perfectly colour-coordinated. Even bespoke colours are available on request in the required quantities.
With PREFA, the colour of your choice remains just the way it is.: 06 Colour-resistant
Thanks to a special coating layer, PREFA product surfaces are highly resistant to temperature and weathering. The reason for this is the coil-coating system which is applied in up to 20 processing steps.
The lightweight material means that there is no need to build an expensive substructure.: 07 Great for renovations
In the case of roof renovations, due to structural engineering reasons, old roof structures often have to be prepared so that they can cope with the extremely heavy load that they are subjected to by modern roof tiles. However, with the much lighter PREFA aluminium roof, there's no need to make any additional reinforcements.
Roof, façade and many more well-coordinated products: 08 Complete system
Not only is PREFA the strong roof specialist, it also produces high-quality products for façades, roof drainage systems, flood protection and solar panel substructures—tested and coordinated system components for the outer building shell—exclusively installed by trained specialist companies.
Aluminium is fully recyclable.: 09 environmentally-friendly
Aluminium can be recycled as often as necessary without loss of quality. And what's the best thing about that? The manufacture of secondary aluminium requires 95% less energy than that required to obtain primary aluminium. Aluminium's light weight (less transport and construction site times) and durability (does not break, rust or freeze) also ensure its sustainability
40-year guarantee on colours and materials: 10 40-year guarantee
PREFA provides a 40-year colour and material guarantee on PREFA roofs and façades. This provides you with optimum protection against breakage, corrosion (rust), frost damage, chips and blistering.
PREFA has been manufacturing façades, roofs and accessories made from sustainable aluminium for over 75 years.

:
PREFA is your reliable partner
PREFA Aluminiumprodukte GmbH has enjoyed success throughout Europe for over 75 years in the development, production and marketing of roof and façade systems made from aluminium. In total, the PREFA Group employs around 640 people in 23 countries. Over 5000 products for roof, façade, roof drainage, flood protection and solar panel installation systems along with the appropriate accessories are produced exclusively in Austria and Germany. Each year, 3200 installation partners are trained in 20 training centres across Europe. The traditional company is part of the corporate group run by industrialist Dr Cornelius Grupp. The group employs over 8000 people in over 40 production locations worldwide.