In the heart of Vienna, the 2.600 m2 large attic conversion on the former main building of the Erste Group Bank AG makes passers-by curiously gaze upward for a reason: The historic, large-scale building complex is being extensively renovated and is receiving an elegant and durable Prefalz roof in bronze that proudly presents itself as part of a tasteful renewal that carefully adheres to monument protection. With its matt appearance, it fits in seamlessly with its immediate surroundings.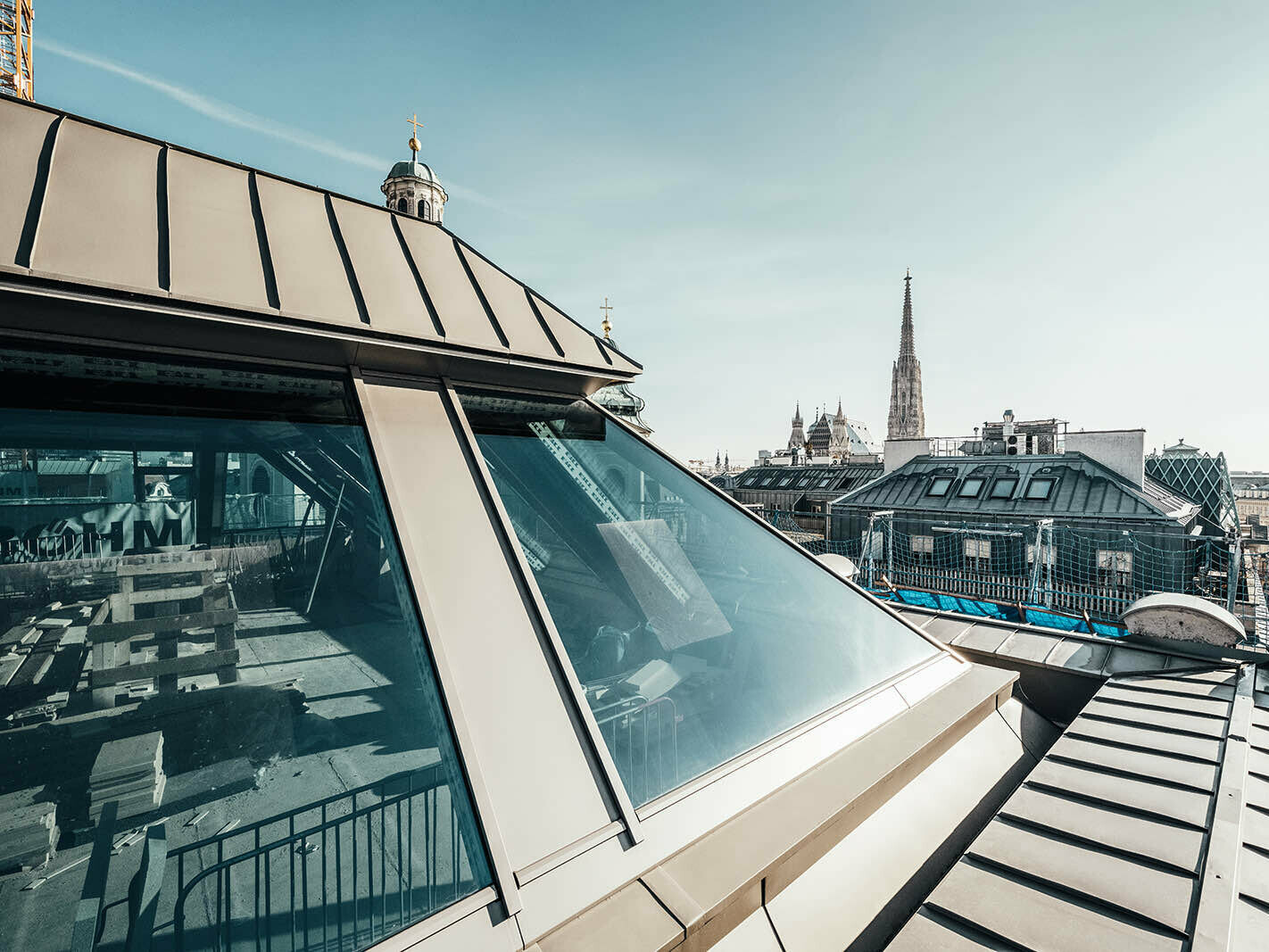 A hotel of the Hong Kong-based luxury hotel chain "Rosewood" will be moving into the building, which initiated the ongoing renovation work. The noble colour of the roof fits, as does the structural implementation: ARGE Baumeister Böhm + Granit, Graf Holztechnik and the tinsmith company Dachkönig OG are responsible for the high-quality completion of the renovation, which was commissioned by the Erste Group Bank AG. "This renovation is without a doubt highly complex," as Bernhard Rapf of A2K ARCHITEKTEN confirms. After all, it is necessary to convert part of the building complex for new usage and the renovation work has to be realised in close cooperation with the Austrian Federal Monuments Office.
The Rosewood Hotel is moving in, but there are also a lot of things that are staying just the way they are. Stay tuned and find out more about what else happened during the renovation of the building complex and what it looks like after it is completed in a separate, extensive article about the project!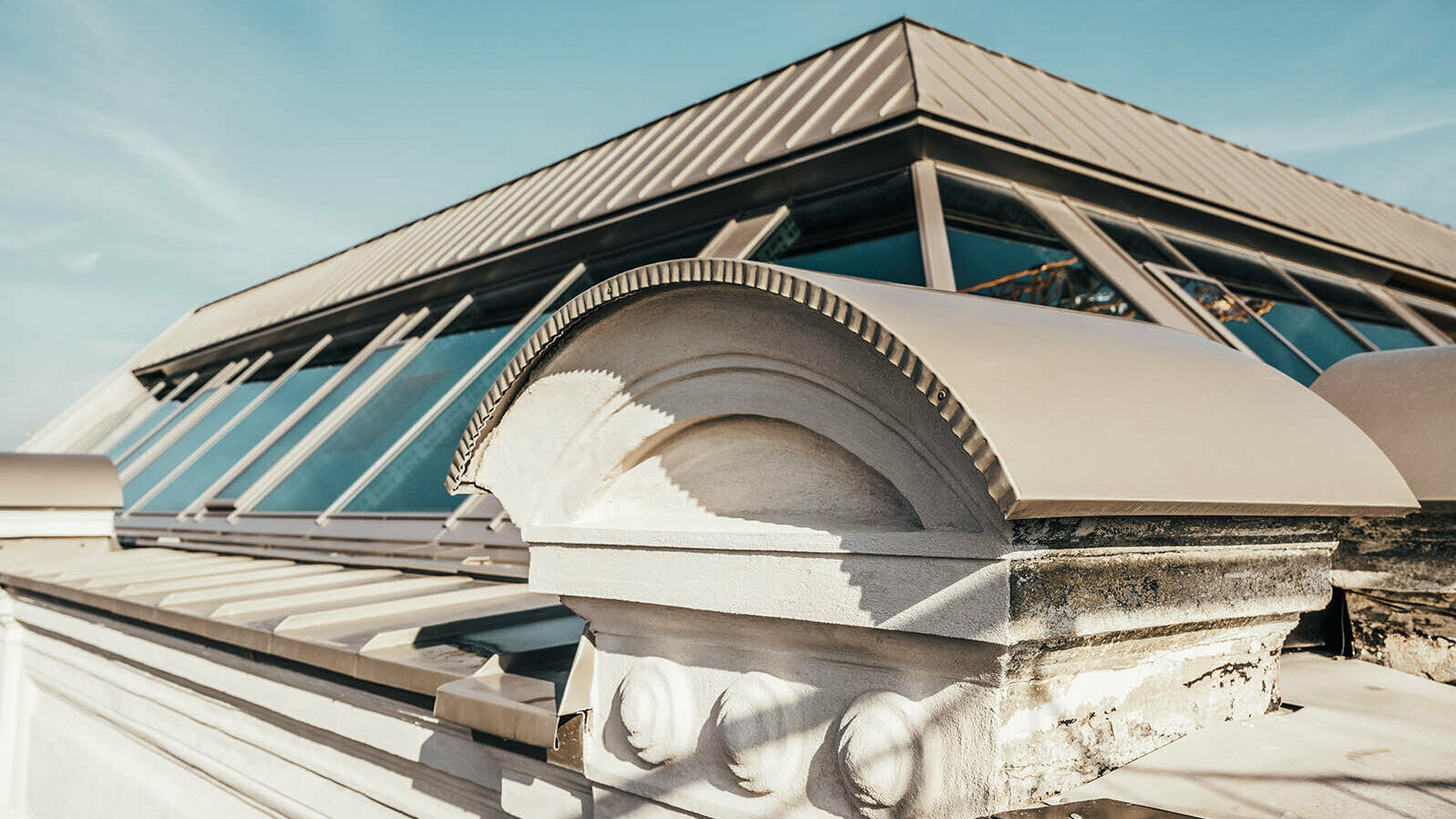 [Translate to english:] Dachgeschossausbau des Rosewood Vienna
[Translate to english:] Im Zuge der Sanierung erhielt das Dach ein elegantes und langlebiges Prefalzdach in Bronze, das sich stolz als Teil einer stilvollen und denkmalgerechten Erneuerung präsentiert.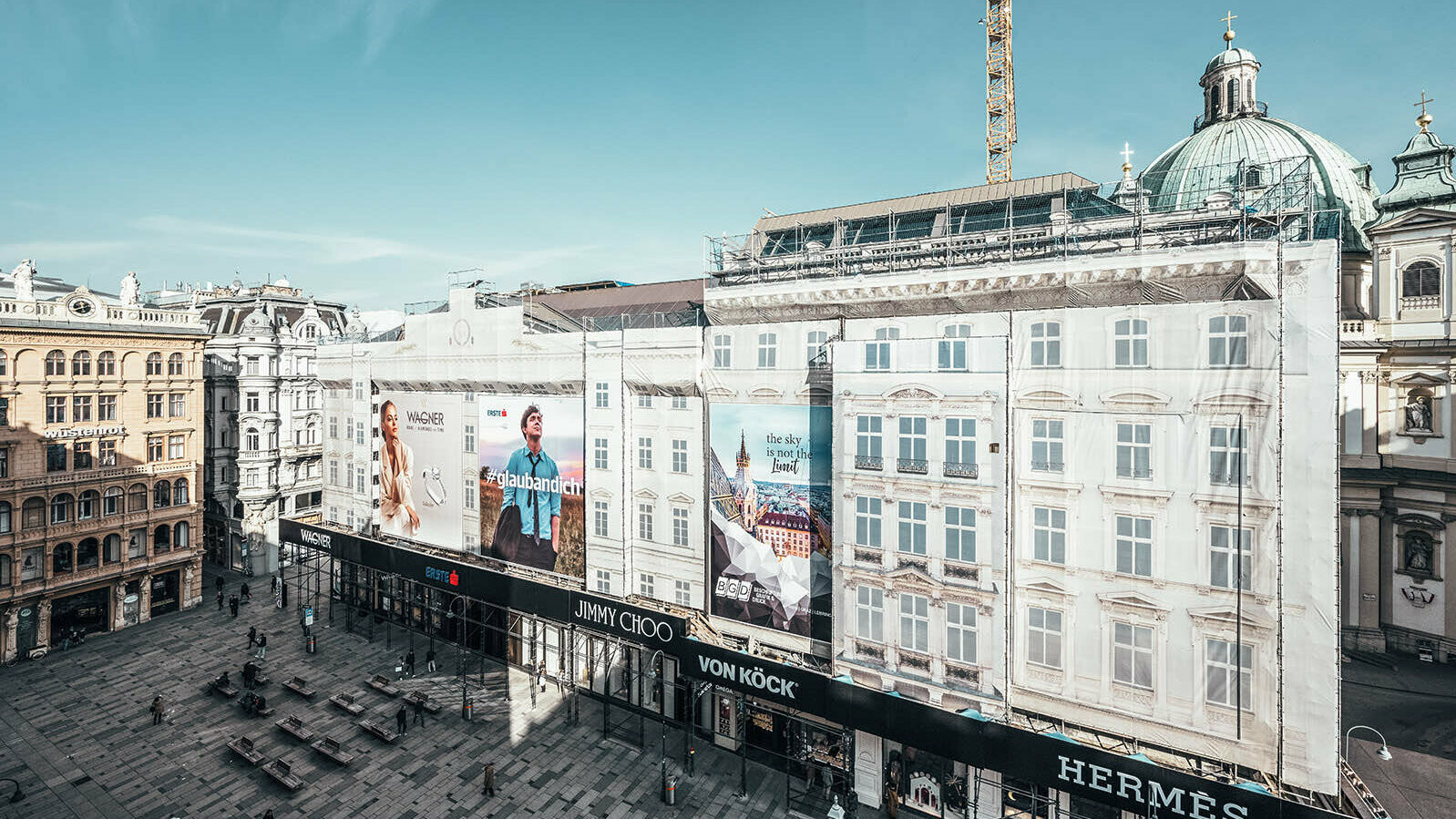 [Translate to english:] Rosewood Vienna
[Translate to english:] Im Herzen von Wien zieht der 2.600 m2 große Loftanbau an das ehemalige Hauptgebäude der Erste Group Bank AG die Blicke der neugierigen Passanten auf sich.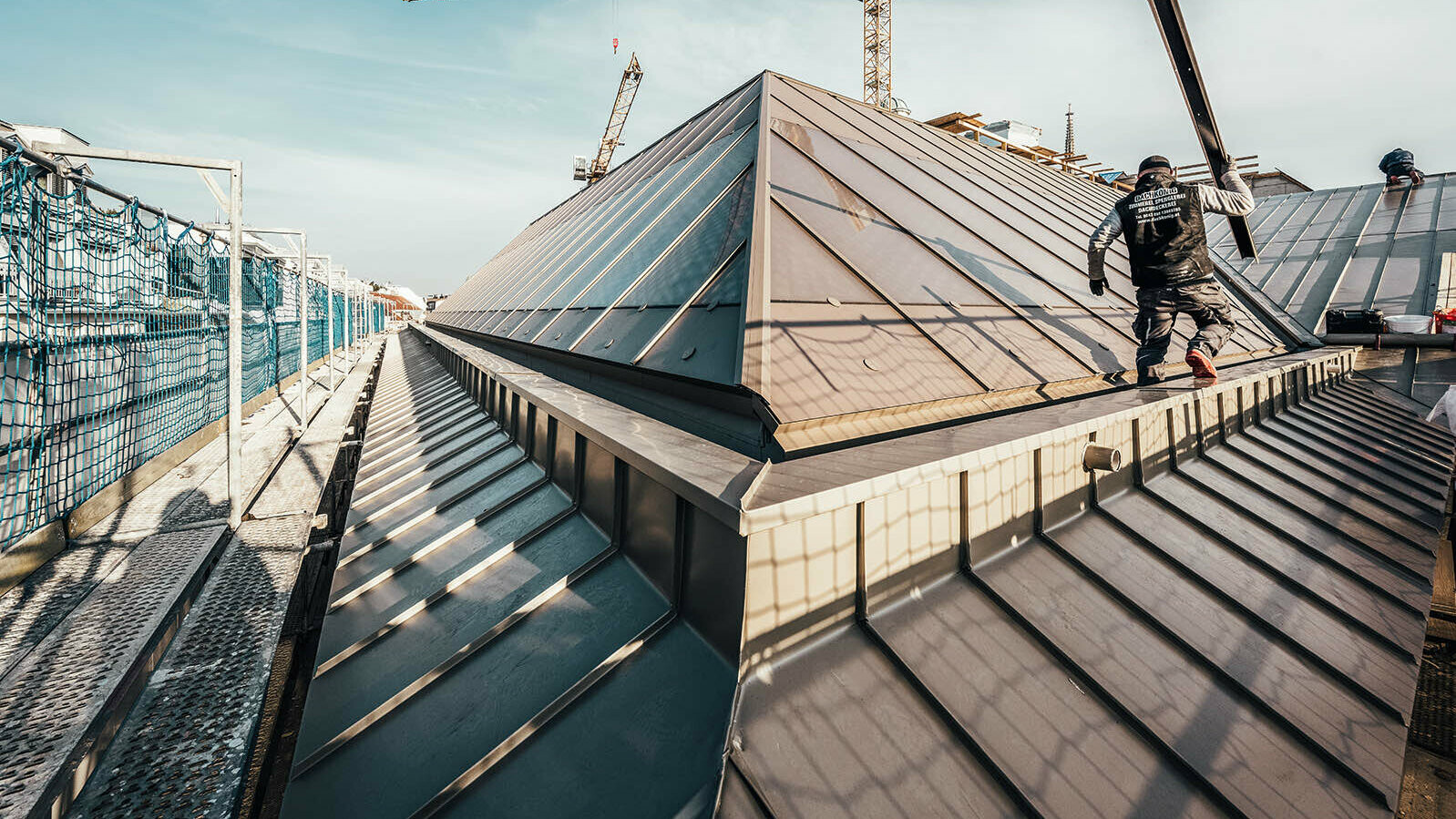 [Translate to english:] Renovierung der Sanierung des Rosewood Vienna
[Translate to english:] Mit der matten Optik des PREFA Prefalz-Daches fügt es sich perfekt in seine Umgebung ein.
Rosewood Vienna - details
| | |
| --- | --- |
| Country: | Austria |
| Building, location: | luxury hotel, Vienna |
| Category: | reconstruction |
| Architecture: | A2K ARCHITEKTEN Janes Rapf Ziviltechniker GmbH |
| Installer: | ARGE Baumeister Böhm + Granit, Graf Holztechnik, Dachkönig OG |
| Material: | |
| Colour: | bronze |
Text: Anneliese Heinisch
Photos: Martin Croce