With their planning of a residential complex on the outskirts of Vienna, the internationally renowned office schneider+schumacher succeeded in building 65 attractive and friendly apartments. Eckehart Loidolt, architect and founding partner of the office location in Vienna, tells us about the challenges of building in times of the coronavirus pandemic, what matters to him when it comes to sustainability and why a "good roof" is important to him.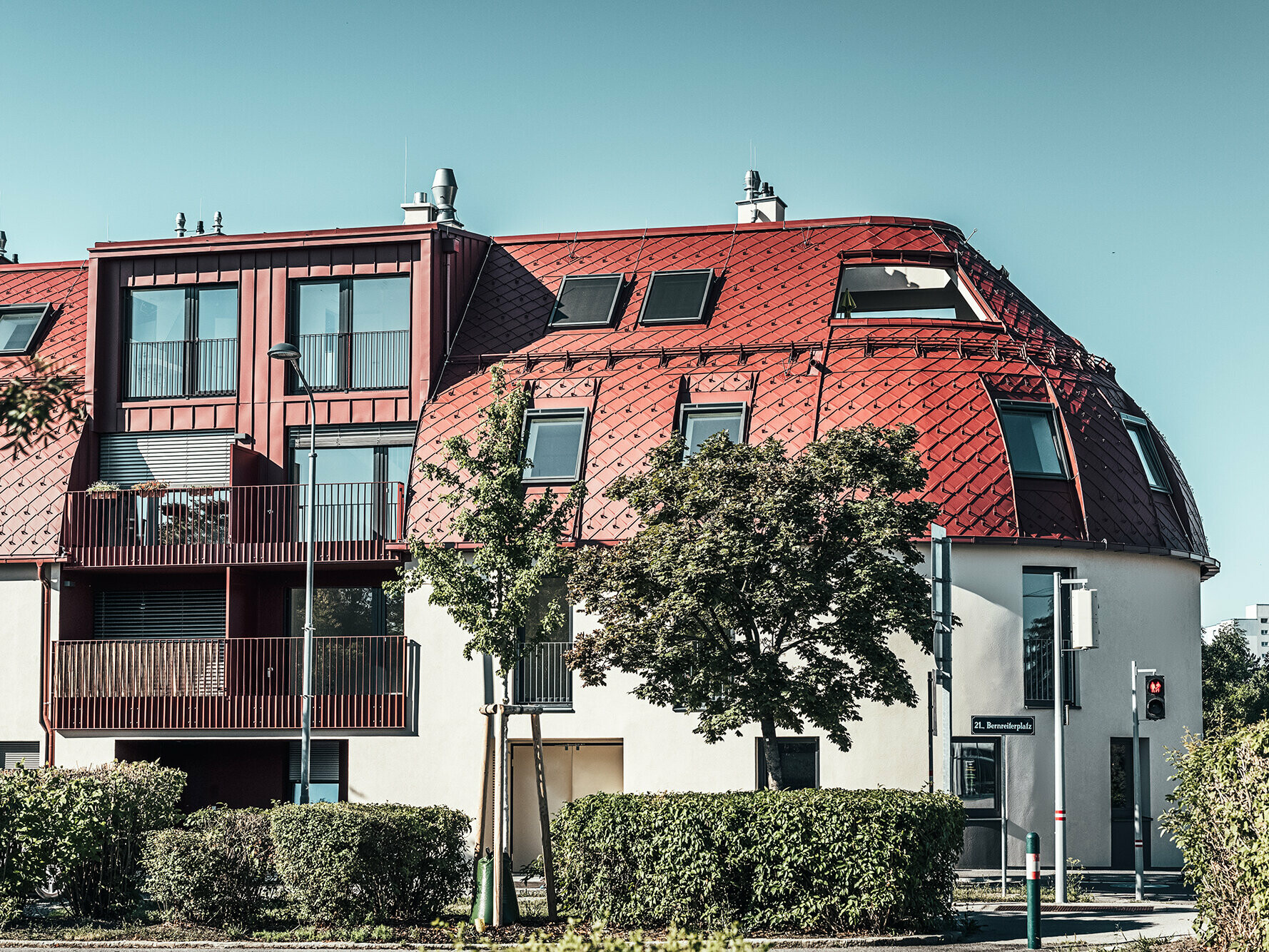 "Residential construction is a special topic for me," says Eckehart Loidolt, for building culture primarily contains many practical aspects. "When I plan a residential complex, I focus on designing something that has to be used and should make people's lives as pleasant as possible," is how the architect puts it. He has gained valuable experience in this area since the 1990s, when working at Baumschlager + Eberle in Lochau in Vorarlberg, in Vaduz and later on in Vienna. "Once learned, never forgotten," he says with a smile. And, after all, he also has a bit of life experience to add to his project experience.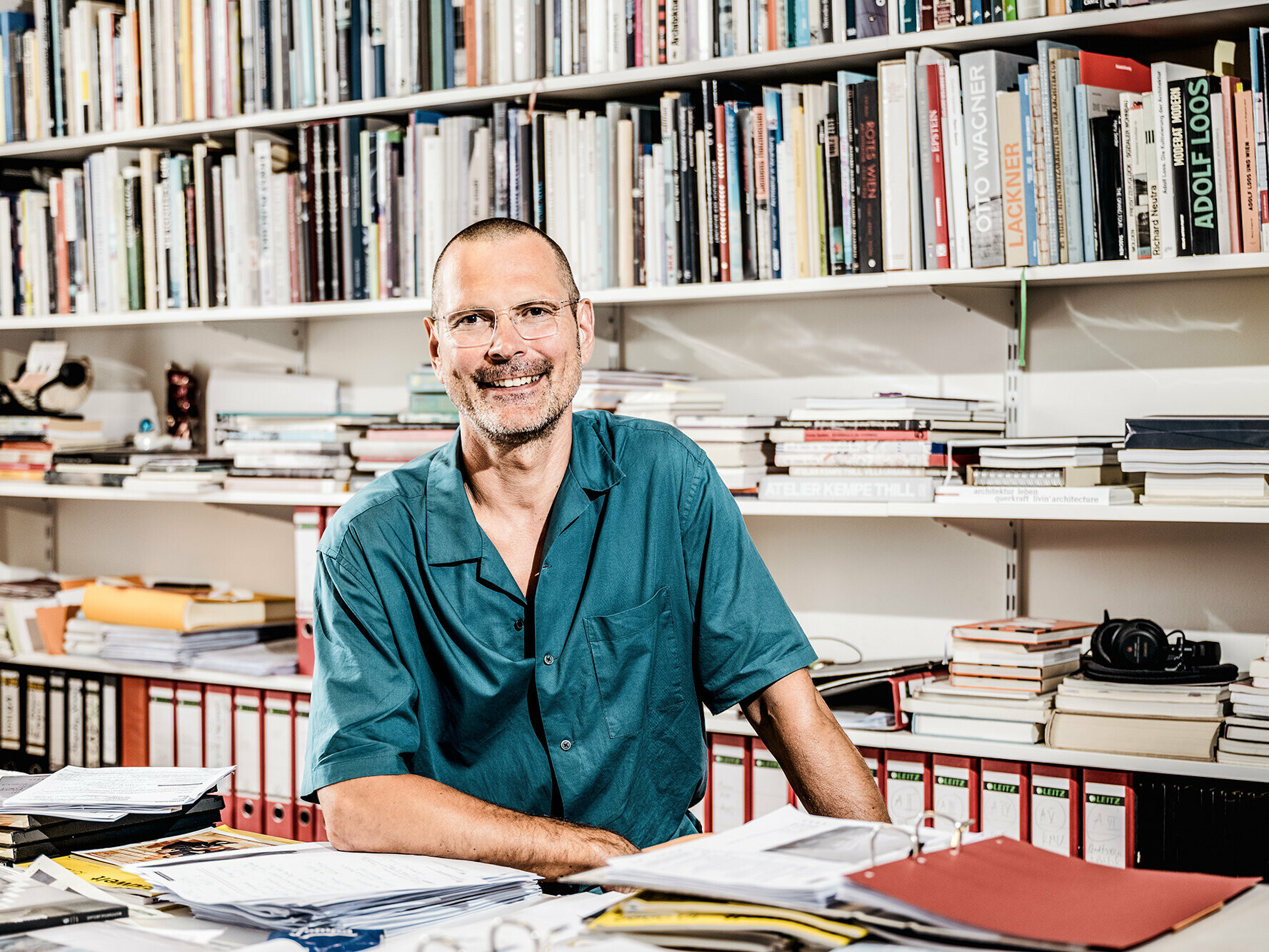 "When constructing a residential complex where people should be able to live a good life, the apartment size and the functionality of the floor plans play a decisive role." Eckehart Loidolt
The office was founded in Frankfurt am Main in 1988 by the architects Till Schneider and Michael Schumacher. Since 2010, schneider+schumacher also have an office in Vienna. A third location is in Tianjin, China. Schneider and Schumacher speak of a pragmatic poetry when describing their architectural approach. What they mean is that a building should fulfil its purpose but should also have an aesthetic effect beyond that upon closer inspection. One recurring component in the office's work is how they work with light. With natural light sources, for example in the underground extension of the Städel Museum in Frankfurt, a green hill with countless round skylights that lifts itself from the ground in front of the museum. Or with artificial light that dances on glazed storage or company buildings.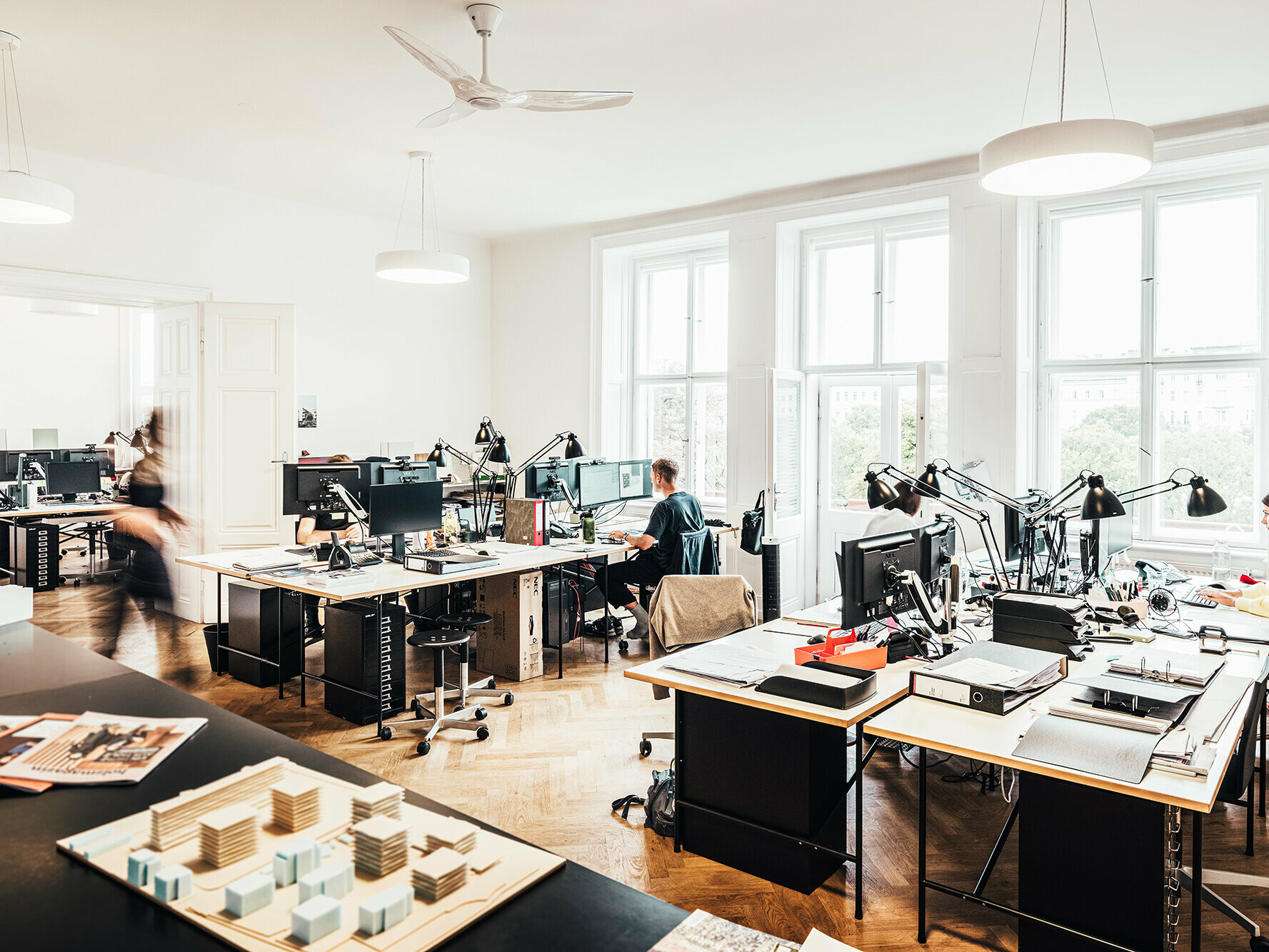 schneider+schumacher Vienna
Roofs and protective zones
The Austrian housing company BUWOG Group GmbH approached schneider+schumacher Vienna with the residential project Schöneck 13. They had taken over the project from another developer and wanted some changes to be made. As the building borders directly on a protective zone, they had little leeway. The cubature was practically predetermined, which also affected the round corner. What is striking about Schöneck 13 is that two of the four storeys are attics. For the roof, a small product needed to be found that would also be able to follow the movement of the round corner and give the large roof surface a uniform character. "We always wanted to do an aluminium roof. With the PREFA rhomboid roof tile, we created a flowing appearance in both directions. The shingles and panels will also have a good colour effect after several decades," says Loidolt.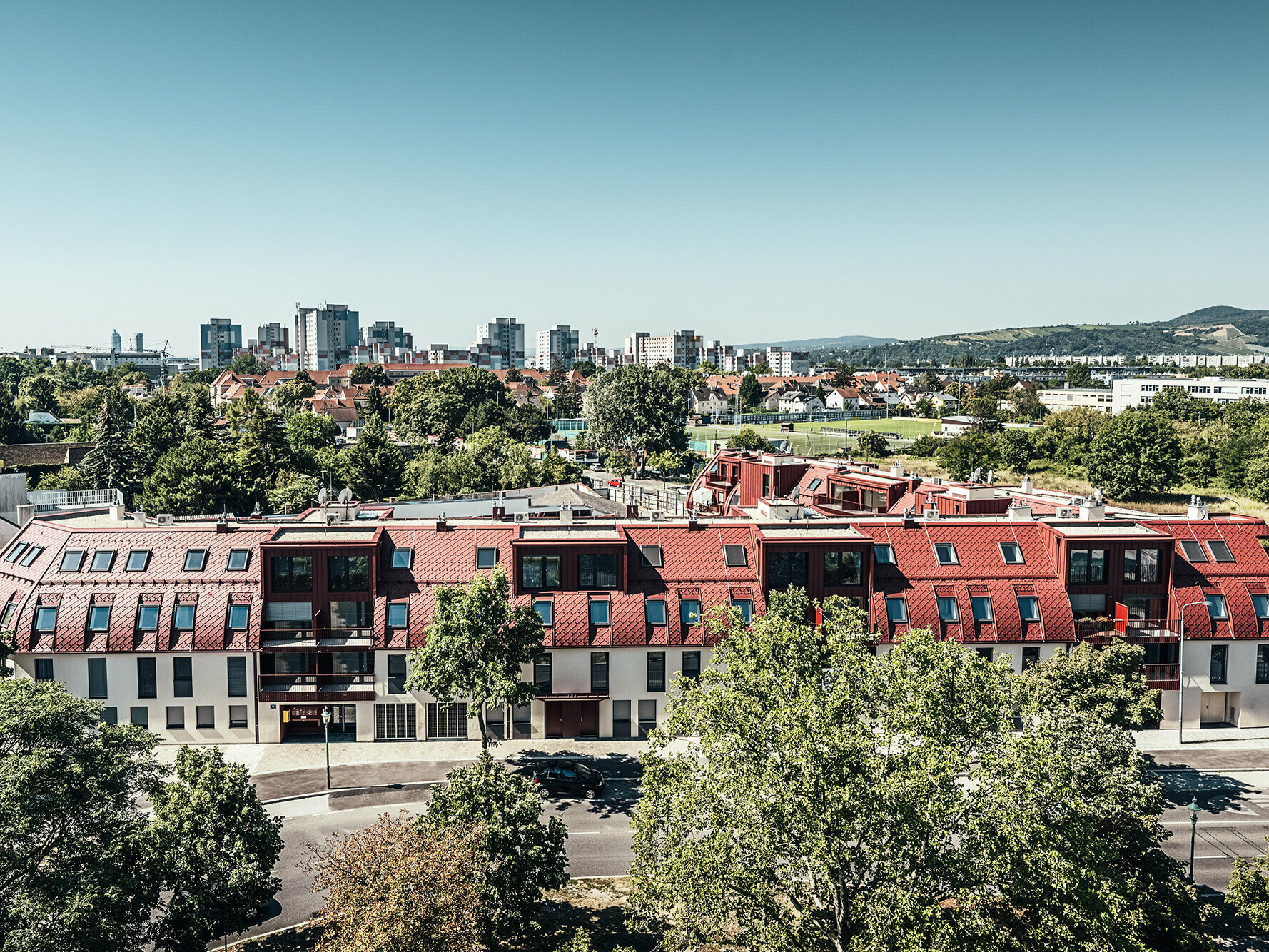 For Loidolt, the fact that valuable materials are also appreciated and result in longevity is confirmed in several areas of life. "We are convinced that people are more mindful with things if they are beautiful and high quality. To us, it is also important that, if possible, a material does not become construction waste one day but is recycled. The PREFA rhomboid roof tile and the Prefalz roofing sheets for the dormers meet all of these demands," says Loidolt. The rhomboid roof tile was also used on the low-angle pitched roof of a smaller building in the inner courtyard. In this way, they created a homogenous course in the roofscape of Schöneck 13 and referred to the surrounding tiled roofs with the colour oxide red.
For the developer, it was important for the inner courtyard to have a clear and homey design. As an experienced landscape architect, Anna Detzlhofer was entrusted with this job. She created a harmonious whole of private areas of retreat and attractive contact zones.
The architects state that in the advanced stages of planning work, experienced craftsmen and partners are needed. With Jürgen Böhm of the company Handler Bau and PREFA object consultant Christian Wirth, they formed a team of three where everything interlocked. Although corona got in the way in 2020, the project could be completed after two years in February 2022, as originally planned. The special shape of the building and roof was a terrific challenge in the new construction project. Today, everyone is happy with the precise installing result. Architect Loidolt praises the strong cooperation with PREFA, the construction companies and BUWOG Group GmbH.
| | |
| --- | --- |
| Country: | Austria |
| Object, Location: | apartment building, Vienna |
| Category: | new construction |
| Architecture: | schneider+schumacher |
| Contractor: | Handler Bau |
| Material: | |
| Farbe: | P.10 oxide red |
Interview: Mara J. Probst
Text: Mara J. Probst
Photos: © Croce & Wir