The length is determined according to structural calculations and depends on the water level. The standard height is 200 cm: this corresponds to ten barrier panels of 200 mm each. Special solutions are possible to extend beyond this height.
For details, please contact Mike Smith at mike.smith@prefa.com by email or by phone: +44 7436246497.
A flood protection system does not have to be 100% watertight. Minimal water ingress is acceptable. With the PREFA system, the aluminium profiles are stacked on top of each other in a tongue and groove system and inserted into fastening profiles or uprights on both sides. The profiles are sealed with special, replaceable rubber seals and fixed at the top with a compression clamp. In this way, doors, windows, garages and entire areas can be safely protected from incoming floods. According to tests conducted by the European Flood Protection Association, our systems achieve leakage class 1 (<0.2 l per min. and m²) without and leakage class 2 (0.2–0.5 l per min. and m²) with a centre column.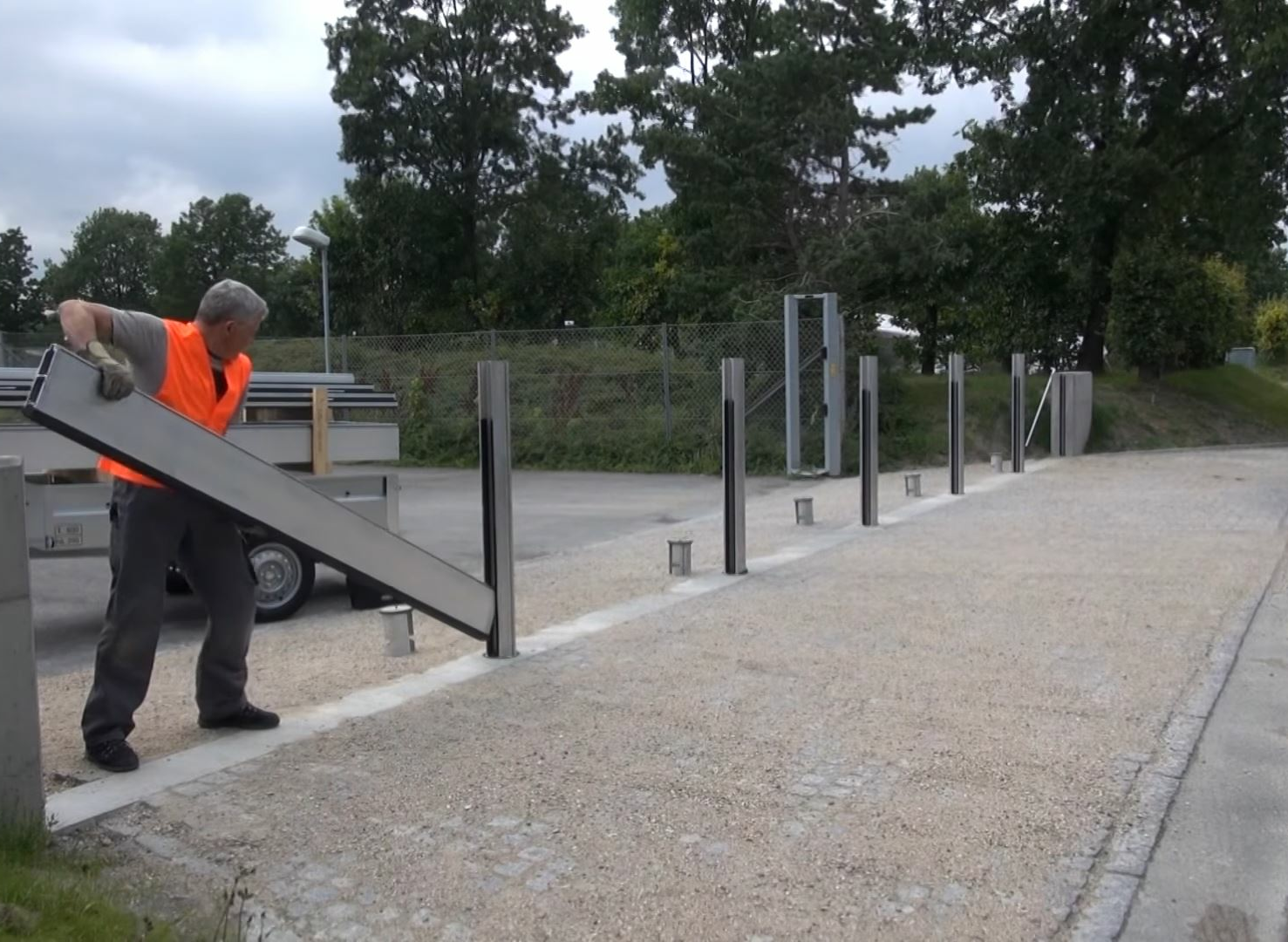 The application of the PREFA flood protection system