The PREFARENZEN dialogue 2024
In the pleasant atmosphere of the Velich winery in the Neusiedlersee-Seewinkel National Park, not far from the Hungarian border, a jury of architects and experts from PREFA met for the final selection of the architecture projects to be presented in the PREFARENZEN publications 2024. The invited architectural offices were represented by Oliver Kupfner (INNOCAD) and Markus Katzenberger (architectural office j-c-k) from Austria as well as Sebastian Thaut (Atelier ST) from Germany.
"It is really about good architecture, the brand or products are not in the foreground. The projects with the highest quality will make it. The credo 'quality before quantity' definitely applies here," Sebastian Thaut praises their shared finding process that also involved heated discussions. "I always enjoy slipping into the role of a juror," Markus Katzenberger says, "it gives you the opportunity to study the architects' work from a different perspective and reflect on yourself in this context." The format of the dialogue also impresses Oliver Kupfner: "I'm pleased that good architecture is valued so highly by an industrial company like PREFA." Chiara Desbordes, an architect and Head of Content at Architektur Aktuell, paid special attention to sustainability and environmentally sound planning when assessing the projects.
There is still a lot of work to be done before the PREFARENZEN media 2024 are presented and celebrated at the end of the year. "We are already beginning with the organisation and are coordinating appointments with the selected architectural offices, so that the PREFARENZEN team will be able to complete all of the texts and the photo production before printing in October," Veronika Roll from PREFA and the Croce & Wir team are happy to announce.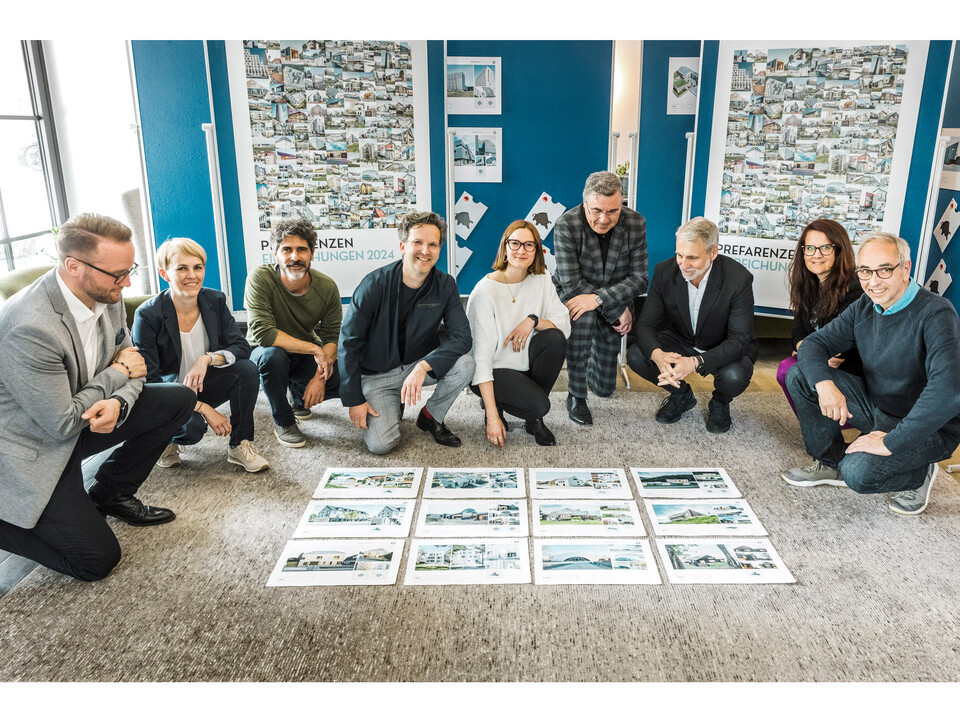 From left to right: Christian Wirth (Head of Object Consultation PREFA Austria), Veronika Roll (Marketing PREFA Austria), Markus Katzenberger (architectural office j-c-k, Graz), Sebastian Thaut (Atelier ST, Leipzig), Chiara Desbordes (Head of Content Architektur Aktuell), Karsten Köhler (Managing Director PREFA Germany), Oliver Kupfner (architectural office INNOCAD, Graz), Bettina Almeida (Communication PREFA), Wolfgang Croce (Croce & Wir, Graz).
Text: PREFARENZEN editorial team
Photos: Croce & Wir