Briljant driedimensionaal
A calm exterior and an opulent core. This is what interior architect Kees Marcelis must have thought when he realised the luxurious detached house with the remarkably high standing seams on its gable ends at the edge of the Dutch town Elst. The seams installed here are 70 millimetres high instead of the standard 25 millimetres, making it possible to integrate an impressive exterior lighting in the façade.
If you want to know why Marcelis worked with aluminium, you will find several arguments. Take a pick: for instance, it is available in effective colours like "savannah beige" – the colour that was used here and the reason why many locals refer to the building turned landmark as the "golden house". On top of that, and this was a decisive factor for the architect, the light metal could be shaped exactly according to his ideas. The clients find the play of light and shadow across the façade "briljant driedimensionaal", as do we.
This house exemplifies how Kees Marcelis designs in his 30-year career. Find out why he begins many of his designs "from the inside" in the PREFARENZEN book 2023 starting from p. 80.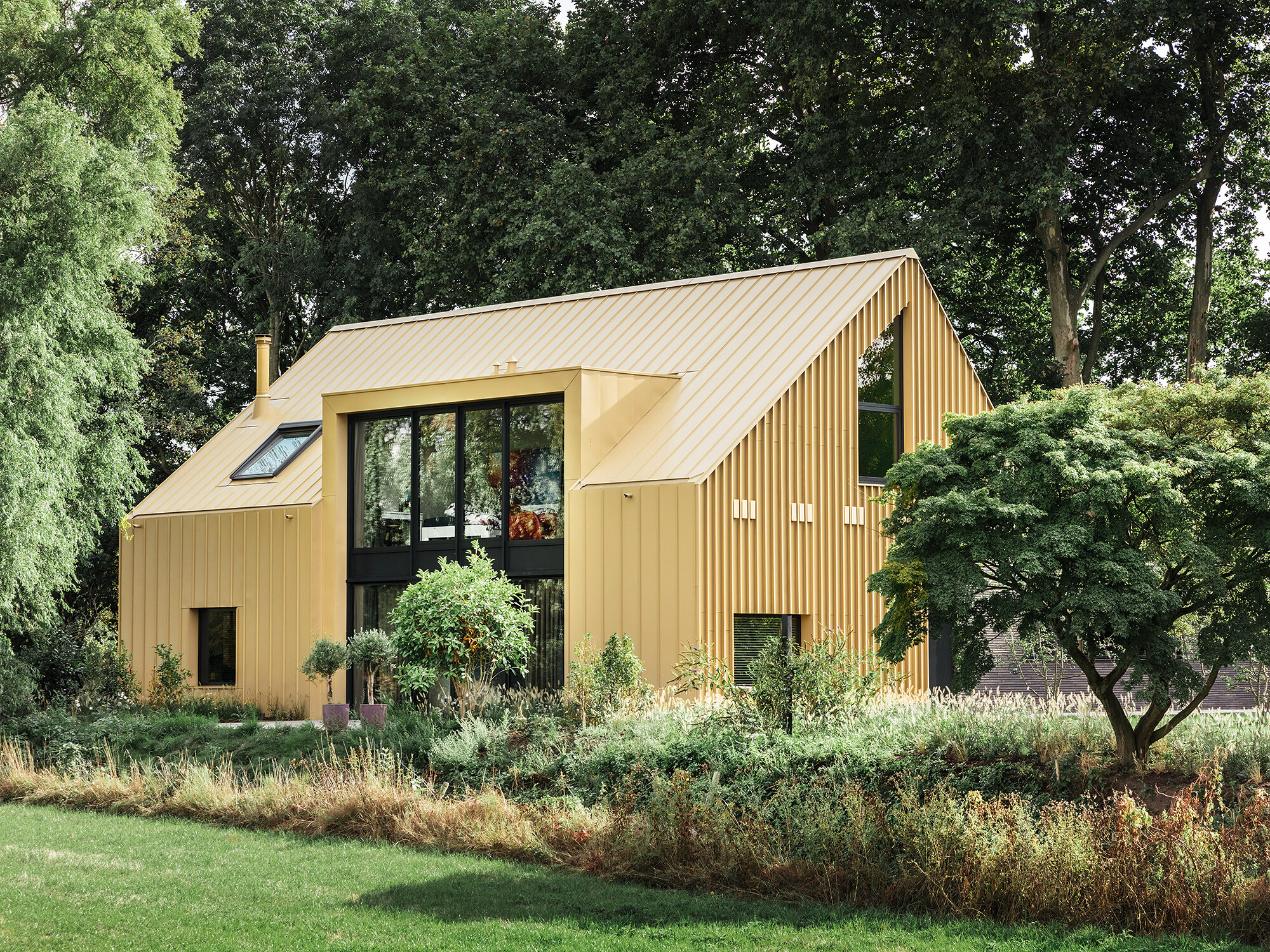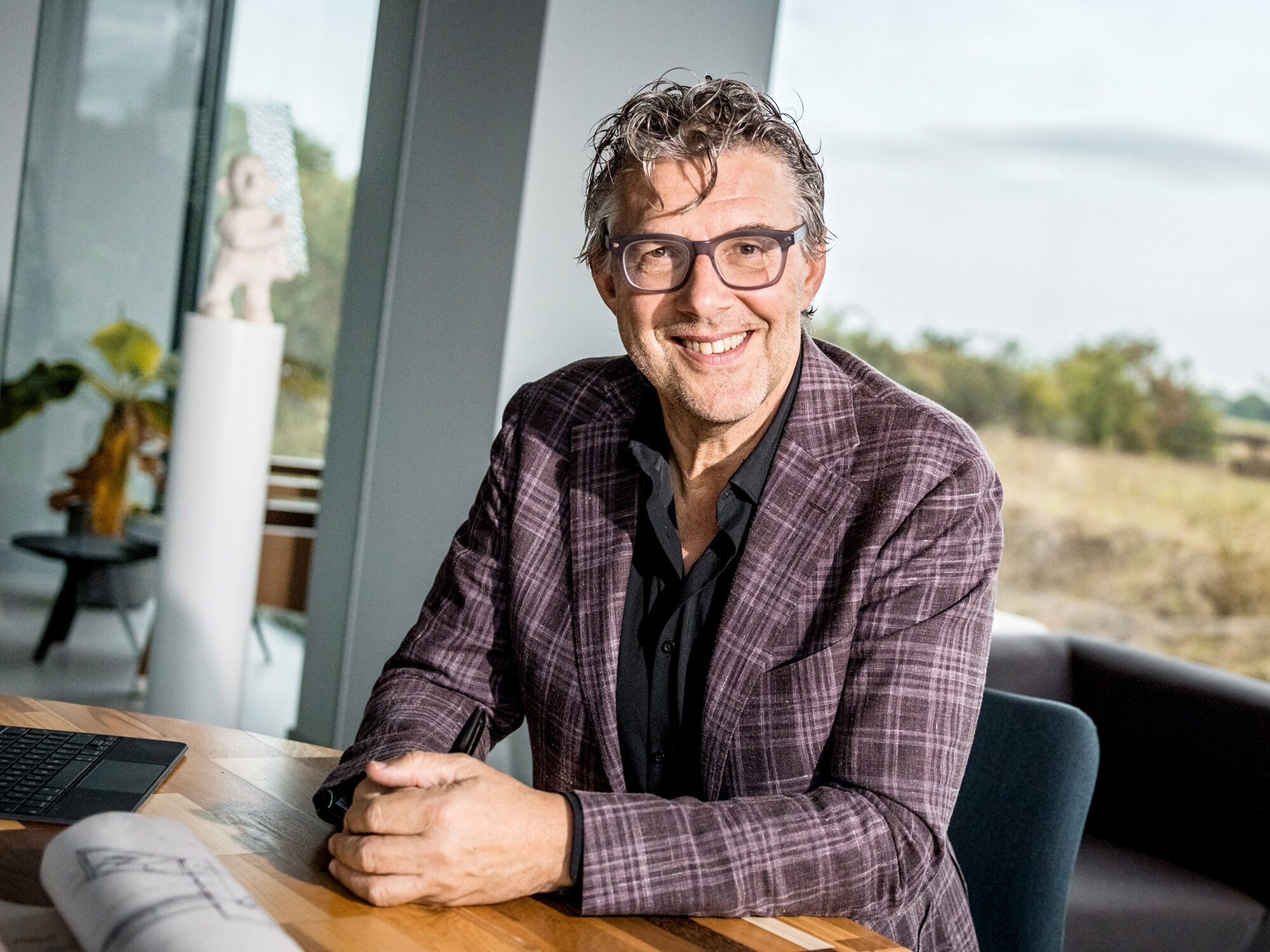 Text: Anneliese Heinisch
Photos: Croce & Wir