Architectural food supply
After the pandemic and a significant push in digitalisation, you should start asking what the food supply will look like from an architectural perspective in the near future. The steps towards an expanded "super market culture" are undeniable. Given the growth of e-commerce, supermarkets may seem superfluous – or who will still be walking out of a super-what? with their shopping bag in a few years?
Even if the upcoming changes in the area of supermarkets, in the structure and design of their spaces and therefore also in their form and function will not take place that fast, it pays off to think about the topics that will play a large role right now – at the latest.
What could become different
The digitalisation of shopping will shift the requirements for built supermarkets rather to the class instead of the mass of the presented goods. A potential alternative would be that common supermarkets will disappear from our view and be replaced with finely knit delivery service networks. Why not? If that were the case, we would rather need spaces that can act as repacking stations or interim storages. They would not even have to look nice or could simply be located entirely under the ground.
The mobility of the future brings about a shift in design tasks. The charging times of electric cars approximately take as long as an average shopping round at the grocery store. The design intersections between supermarket, charging stations and the corresponding transformer houses will likely influence the space requirements of a market and its façades to a more radical degree.
Whether urban consolidation will continue to take place around, on and with supermarkets depends on the negotiating skills of municipal authorities and whether architects can come up with better functional hybrids than up until now. There is an enormous design potential in this task.
What is not addressed very often is the reconstruction, conversion and demolition of existing supermarkets. What happens to the supermarkets we already have? Who develops new usage concepts for the existing spatial resources?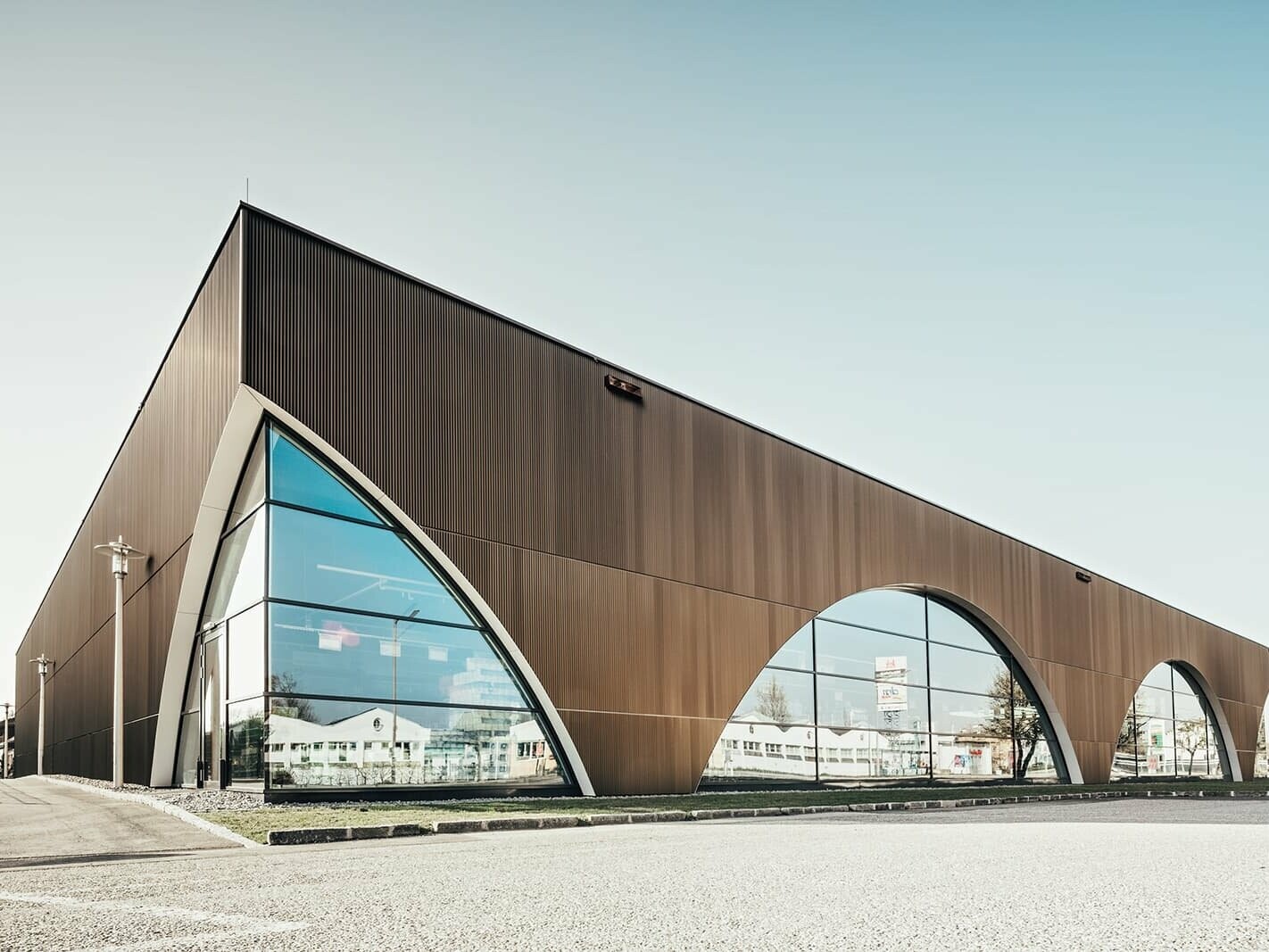 Thinking further from an architectural perspective
New typologies may develop due to these changes. What is clear is that a super market culture is gradually emerging that demands spatial innovations. Andreas Dworschak and his archinauten have planned and realised more than 45 markets for a food company. They have begun to think the mentioned topics further. An example: According to Dworschak, a regular supermarket remains economically attractive at the same location for 10 to 15 years. Residential living functions significantly longer. With smaller sales units – fresh goods and delicatessen specialities – and other warehouse structures, the combination of both could be made more resilient. However, Dworschak states that in some places, the exact opposite is the right idea. Larger areas for a supermarket, which can then enable an economically feasible number of tiny apartments on its roof. Another experiment is more extreme: On the Pöstlingberg in Linz, a market by the archinauten is placed into the slope in a way that an agricultural area can exist on its roof. Which means that, in the near future, cows will graze on the roof while milk is filled into bottles one storey deeper.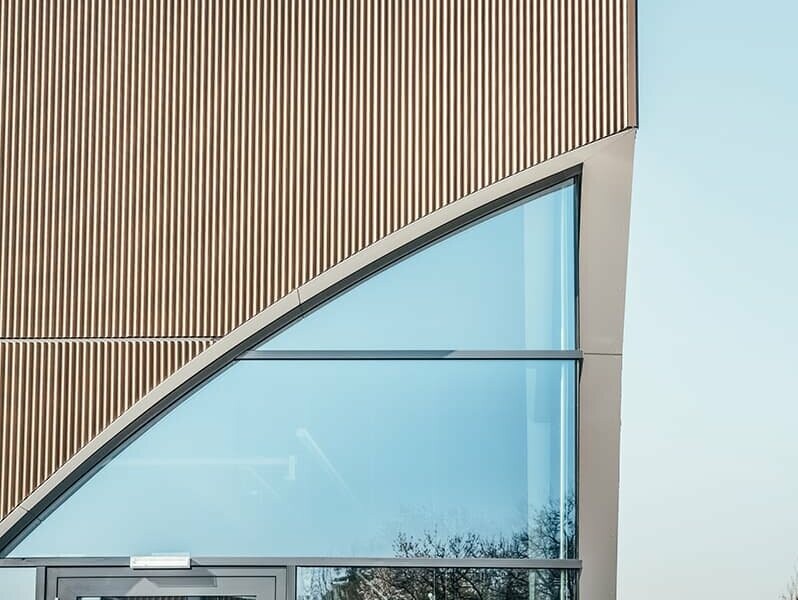 Dworschak says that there are always new challenges and ideas in this area. "For example, a lot is being tried out that places a special emphasis on haptics and smells. Trying out is becoming the new keyword in the industry. Nevertheless, we rather experiment with floor plan, form and façades." He mentions that in Linz, they are building an elliptical market that purposely does not have a back or a front, which prevents blind angles or heaps of garbage. The classic backyard wasteland of a shopping mall can be avoided this way as well. A built example of this way of dealing with spatial surroundings is a supermarket in the Upper Austrian town of Schwanenstadt, which was also designed by the archinauten. It follows a similar goal as that of the new elliptical market in Linz but achieves it with its façade design. They used one material all around, thereby preventing the market from turning its back to a residential area. The footways and interspaces receive the same façade atmosphere on all sides.
As a serial product with a concealed fixing, the anodised serrated profile by PREFA was therefore a good fit for the architect. A surface like that does not need an intrusive, expressive building. The material itself creates excitement by showing changing light effects.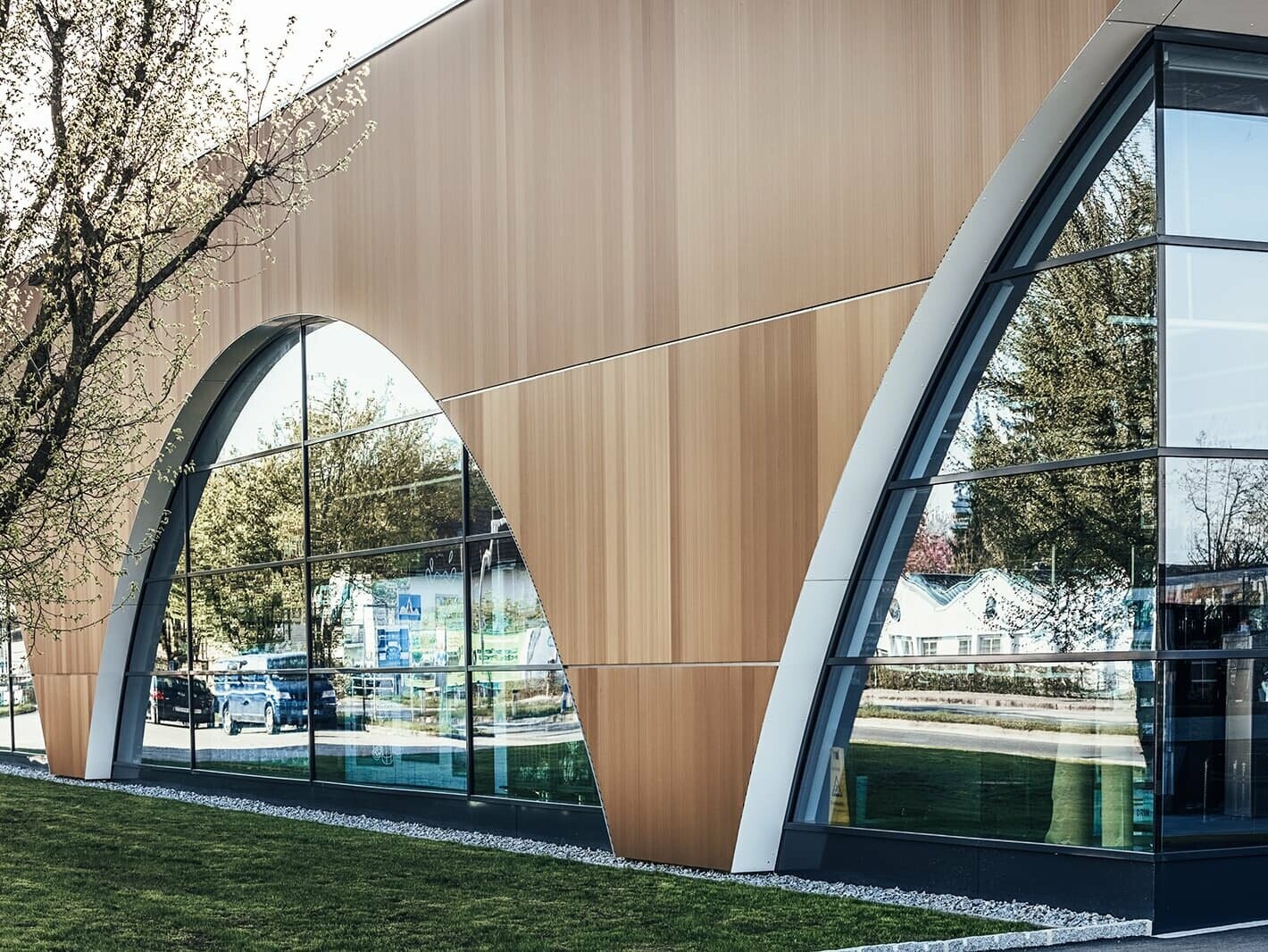 EUROSPAR Schwanenstadt - details
| | |
| --- | --- |
| Country: | Austria |
| Object, location: | supermarket, Schwanenstadt |
| Category: | new construction |
| Architecture: | archinauten |
| Installer: | Wiesinger Bau GmbH |
| Material: | |
| Colour: | bronze |
Text: Claudia Gerhäusser
Photos: © Croce & Wir