We meet Anton Mariacher of ARCHITEKTURBÜRO MA-QUADRAT ■ MARIACHER&PARTNER ZT KG at his spacious office in an old building in Graz. "Creating space" is a core theme from the native of East Tyrol, who moved to Austria's fastest-growing city to study architecture in the 1990s. He tells us about the philosophy of his office and a project that only looks inconspicuous at first glance – the ice rink B in Graz Liebenau.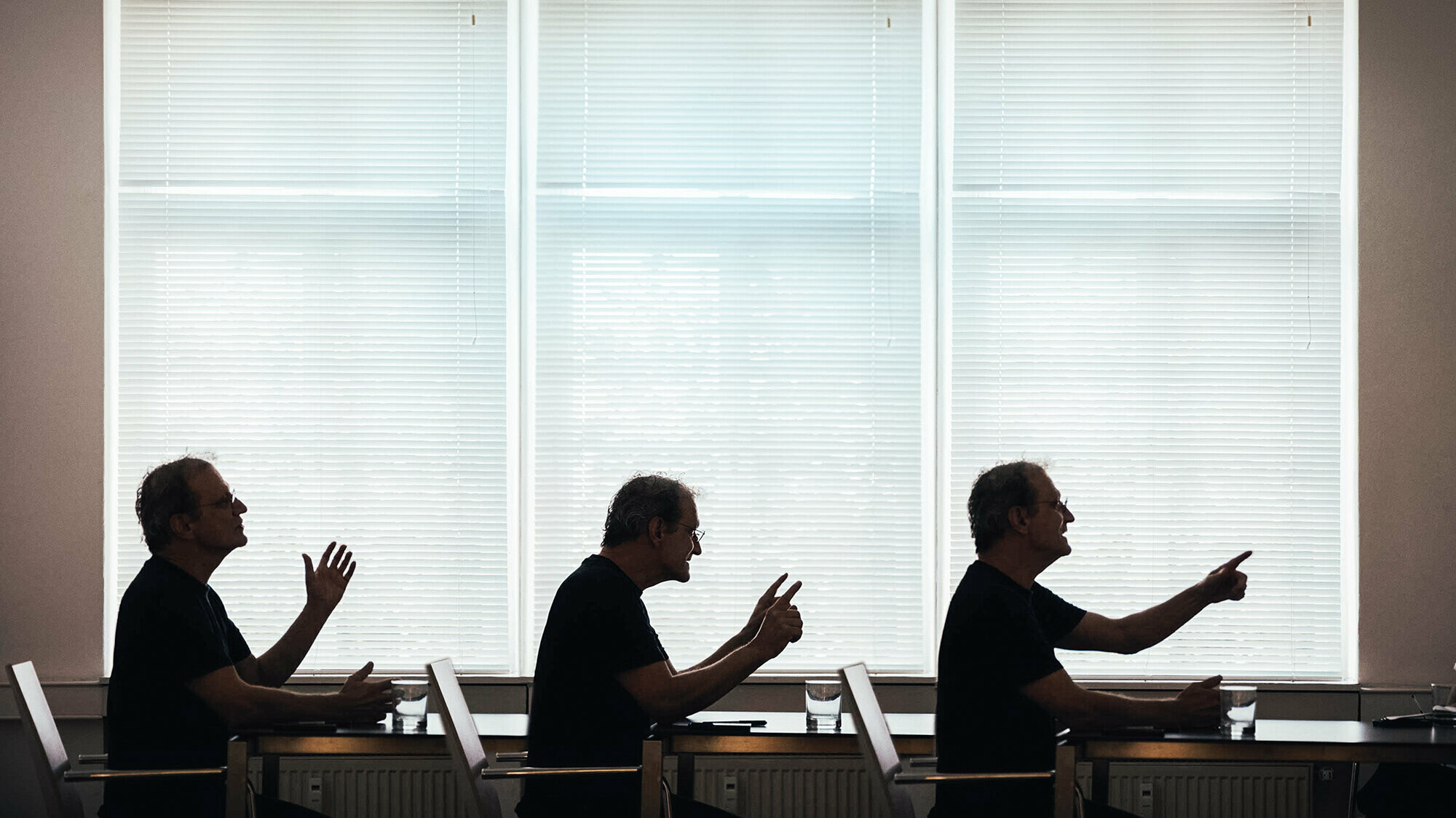 So far, we've always been lucky to have clients who are real partners.
Architect Anton Mariacher believes that the future of urban development lies in a redensification in the city centre and practices measures that have a positive effect on a cooler urban climate. His opinion regarding interior spaces and their design: People need space, they spread out – they are the ones who decorate the walls and fill a space with atmosphere. As an architect, he says, he provides the basis for this. If you take a look at their office portfolio, MA-Quadrat's buildings cover basic needs in nearly all areas of life: from nurseries to housing up to retirement homes and cemeteries. Mariacher's 'freestyle programme': sports halls and ice rinks. Similar to other architectural offices that focus on value and not on an investment-driven profit optimization, they work in a needs-oriented manner. He even goes so far as to say: "After clothing, buildings are a third skin for us." And: "As an architect, I'm a custom tailor and appreciate working with analogue models."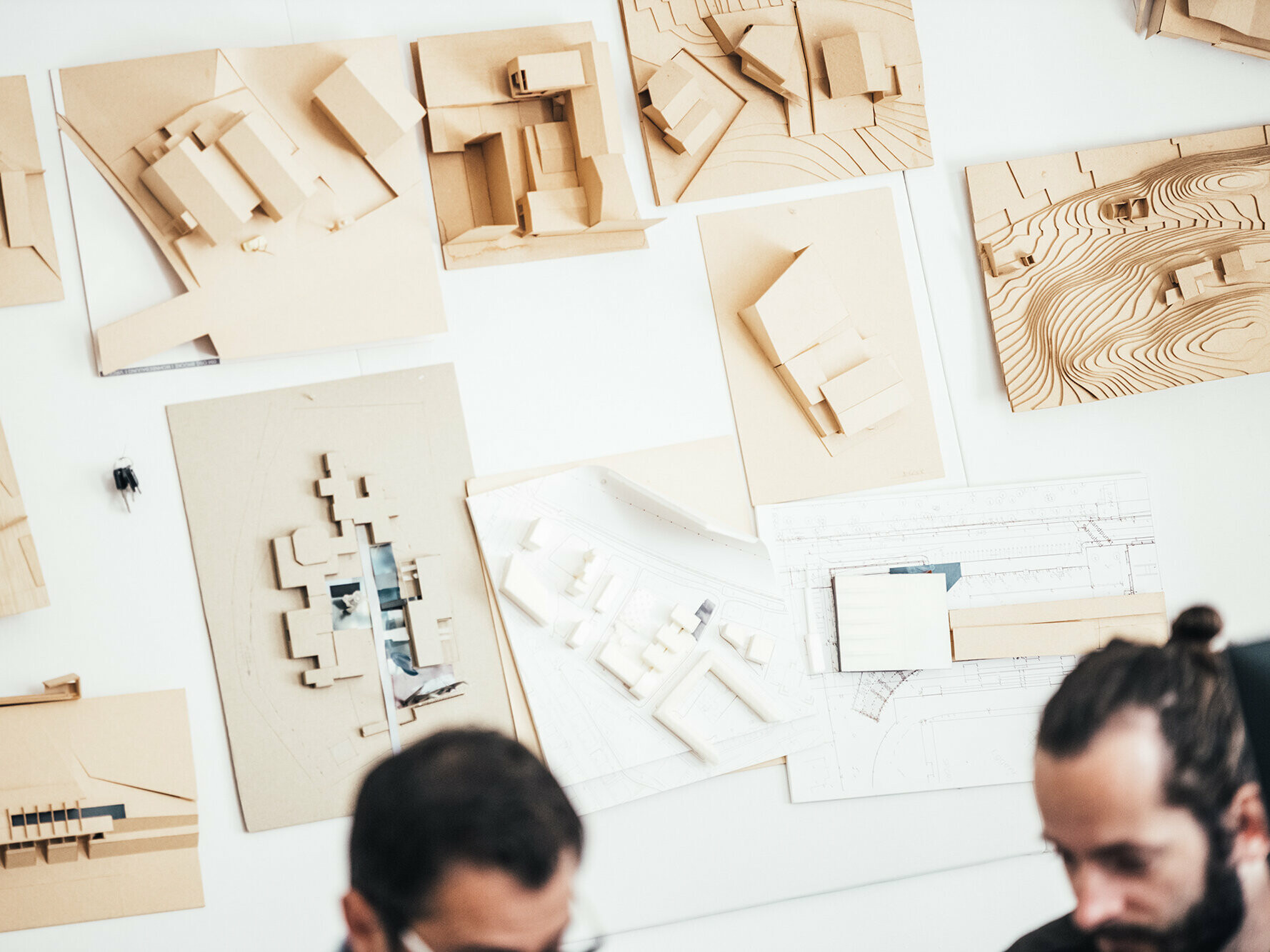 For ice rink B in Graz, the small sister of the Graz ice stadium that is located right next to this stadium and has the city's large football stadium at its other side, they were looking for a façade material that radiates a crystalline quality and is easy to apply. The aim was not to create a small-scale structure, but something homogenous and large-scale. "An architect needs to know their material and its possibilities," says Anton Mariacher. And he also knew what he wanted: The siding façade panels should be laid vertically around the building in one go like a cloak. It was important to him that there would not be any horizontal interruptions in the façade caused by laying joints. PREFA made this possible and both planned and delivered the individually cut elements in the desired size up to 7 metres for the object-related individual solution.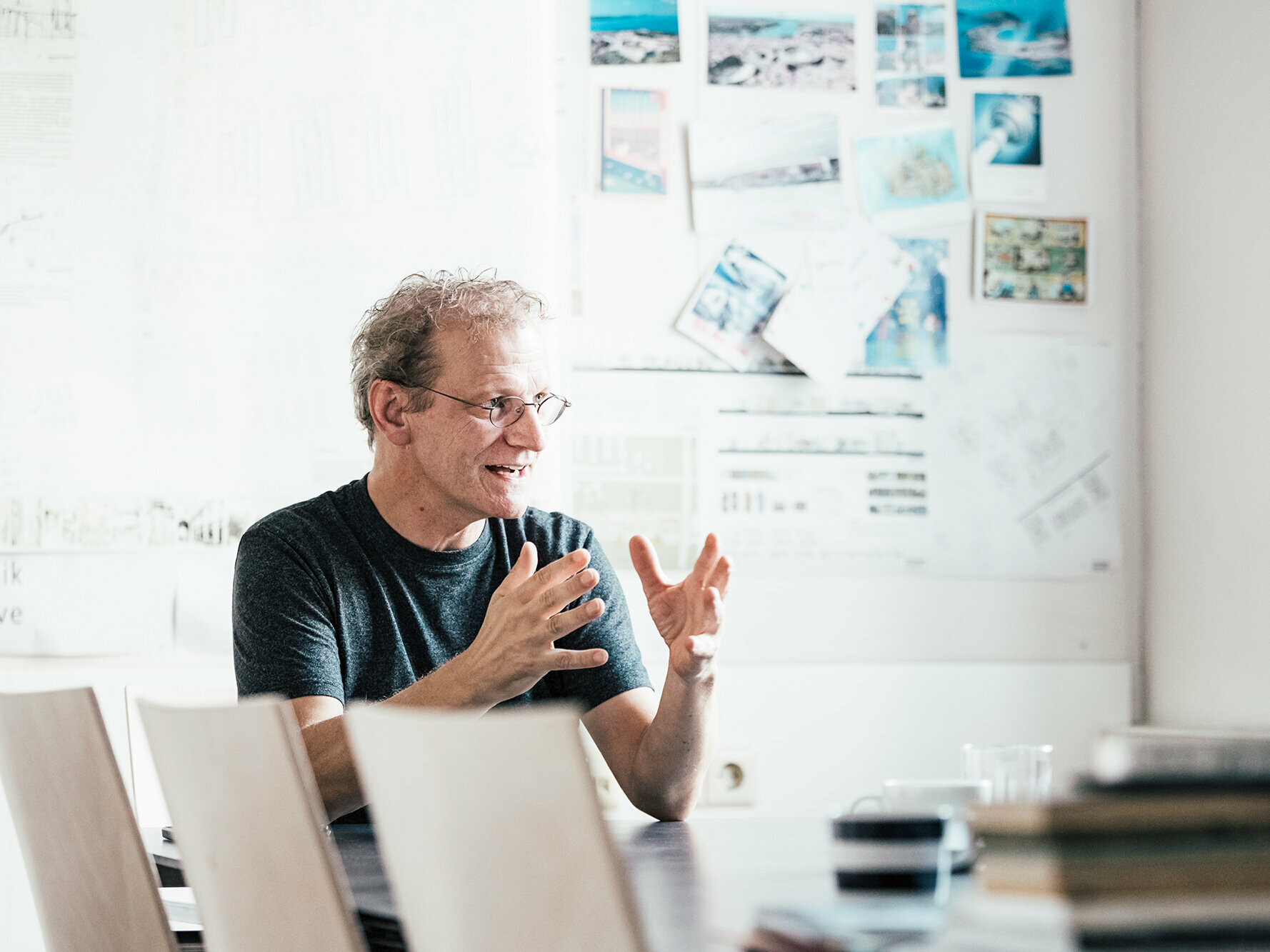 "When it came to the colour, pure white was basically the only option," says the architect. The small ice rink is also a link between the adjacent football stadium and the ice stadium and, as an interface, should also carry the atmosphere of the large ice stadium, which was reconstructed by Mariacher's office as well. Mr. Mariacher has been successfully planning sports halls since 2011, always matched to the requirements of the place itself and the needs of their users, and constantly goes far beyond the original requirements.
Even if the small rink was primarily planned for public skating, Anton Mariacher is convinced that, as it stands today, it could certainly also be used for competitions. He also adds that it has been optimized for live broadcasts. The only shortcoming: With 250 seats, it has room for less visitors than the large hall.
Another important aspect among many event and technical features was also a closed-off bus parking area for football fans from out of town with direct access to the stands. "We had to meet many safety regulations here," says Anton Mariacher. After all, fans have different needs. In the area of the new entrance, a catering unit and sanitary facilities were built as well. The construction of a new underground car park underneath the small ice rink also effected the static planning up to the roof, which is supported by 40 metre long double trusses.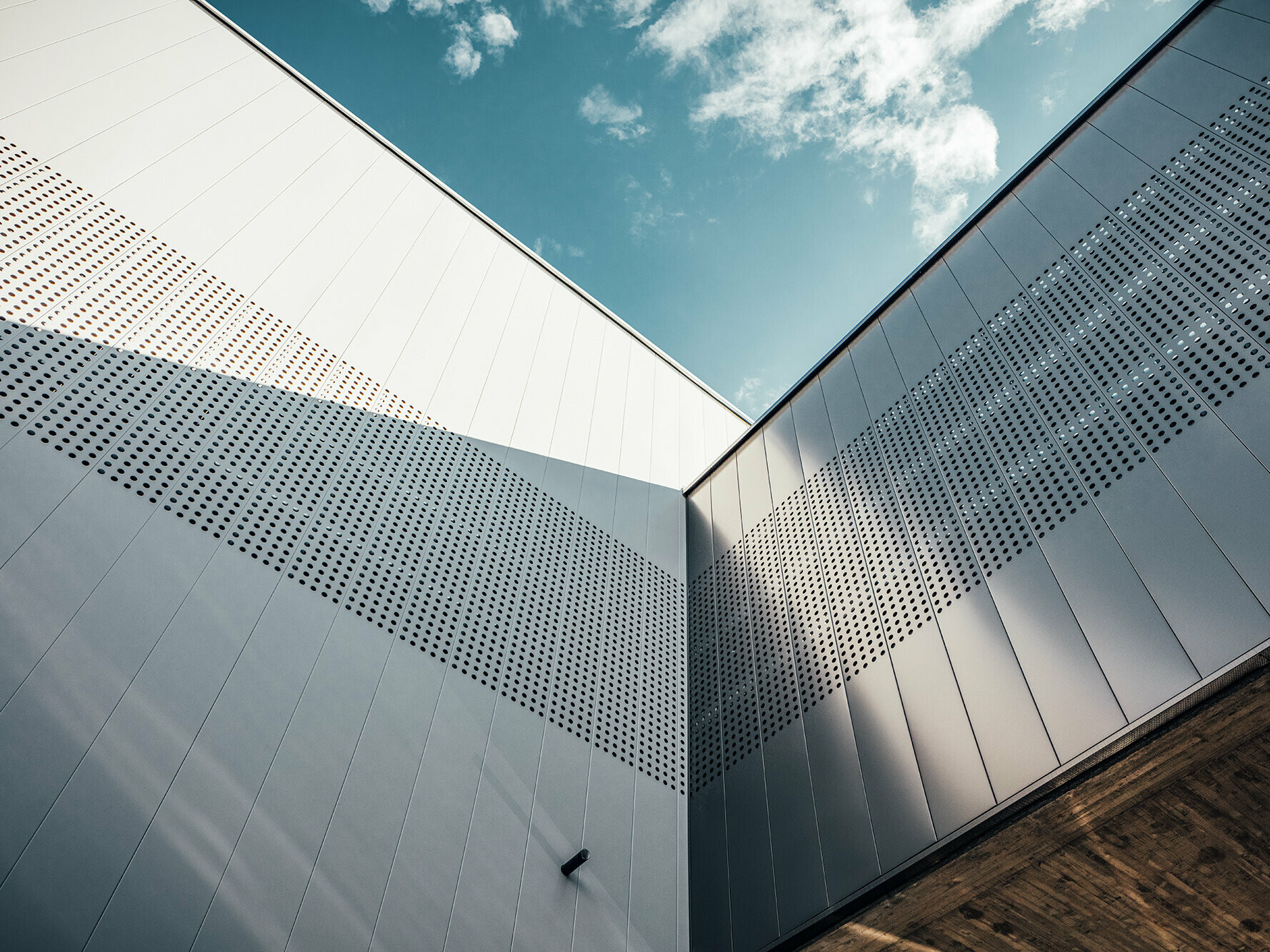 The construction of the ice rink began in spring 2020, and in December of that same year, the € 9,2 million project was completed. Even if it is the "small ice rink", the entire new construction was not as small as it may sound. An open-air ice-skating rink for visitors has always existed on the site. Besides public skating, the new rink also offers training possibilities for professional sports, a fitness room, locker rooms, an ice hockey shooting range, a central forecourt and a TV compound for UEFA broadcasts in the outdoor area. Natural lighting with views inside and out were created for the public: When designing the window fronts and skylights, however, the team made sure that the ice surface would be protected from direct sunlight.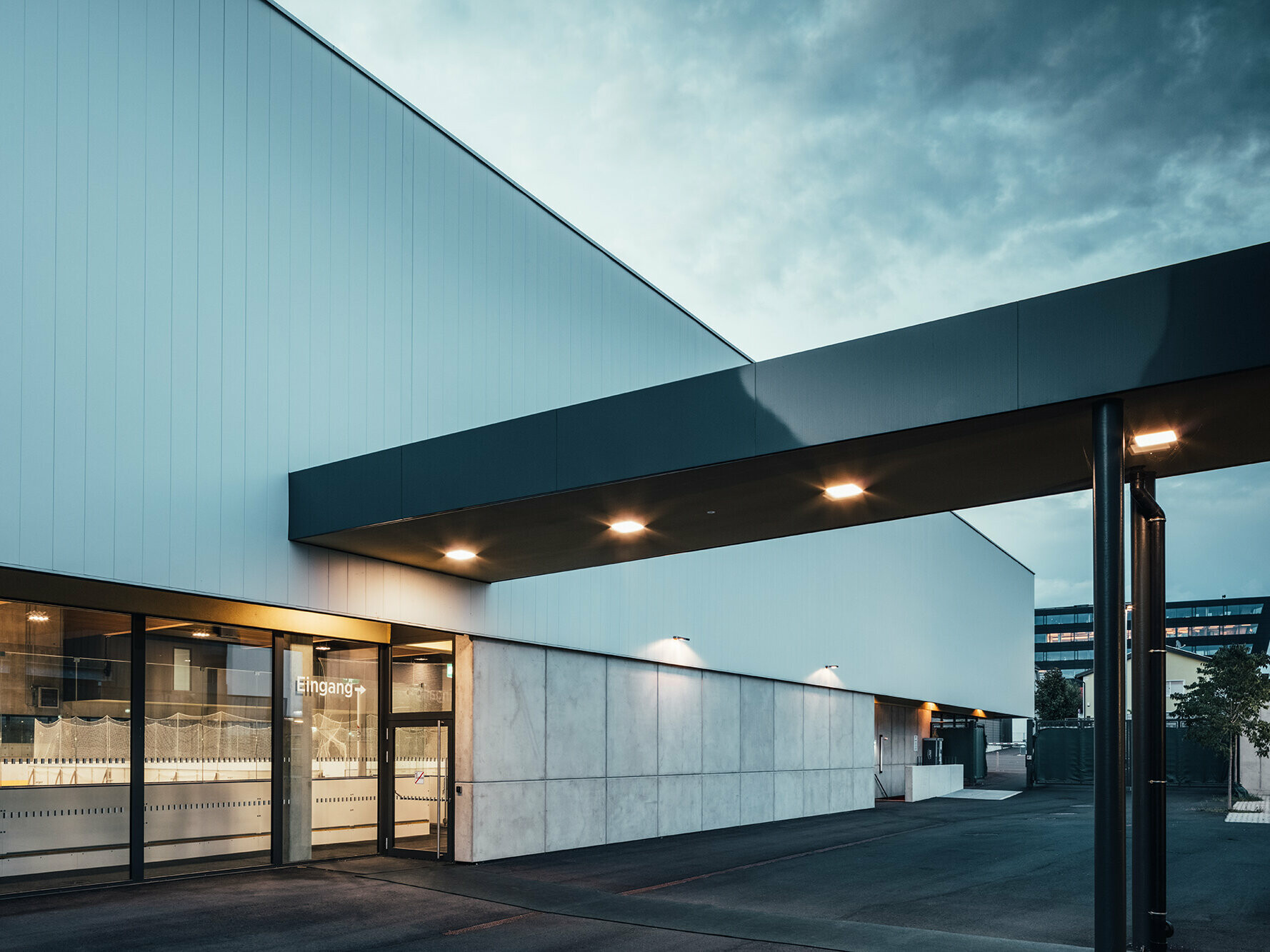 To operate the ice rink as sustainably as possible and with a negative energy balance, a deep borehole was drilled down to the ground water. During water extraction, the water for the groundwater recirculation was only allowed to heat up minimally. An old catch basin inside the underground water and cooling system was also preserved. Mr. Mariacher explains that if the groundwater recirculation system should fail, the basin is ready for emergencies.
"The most beautiful task in my work as an architect is 'creating space' and enabling intelligent multiple use, which applies both to ice halls in general and right here on the site of the ice rink," says Anton Mariacher. He adds that there is not one type of building he likes to build best, it always depends on the cooperation with the client. That is also what the word "partner" stands for in the name of his office. Since there are certain shortcomings here and there in every project, they always aim for at least 120% in the beginning. Anton Mariacher, who modestly leads his team of six and does not want to get bigger also because he likes to keep track of things, not only has civil engineering responsibilities, but also a tremendous understanding of atmospheres and large-scale design.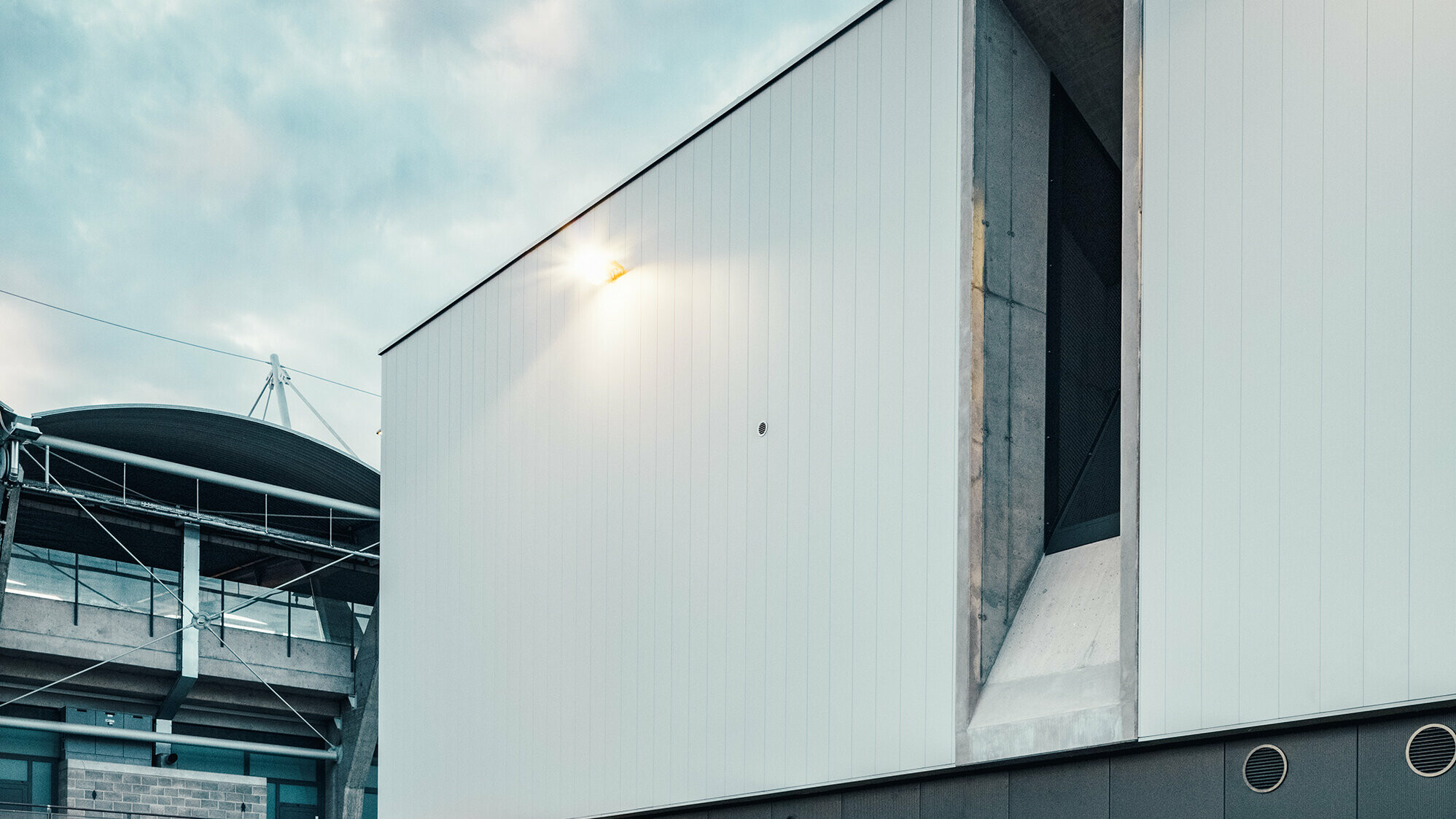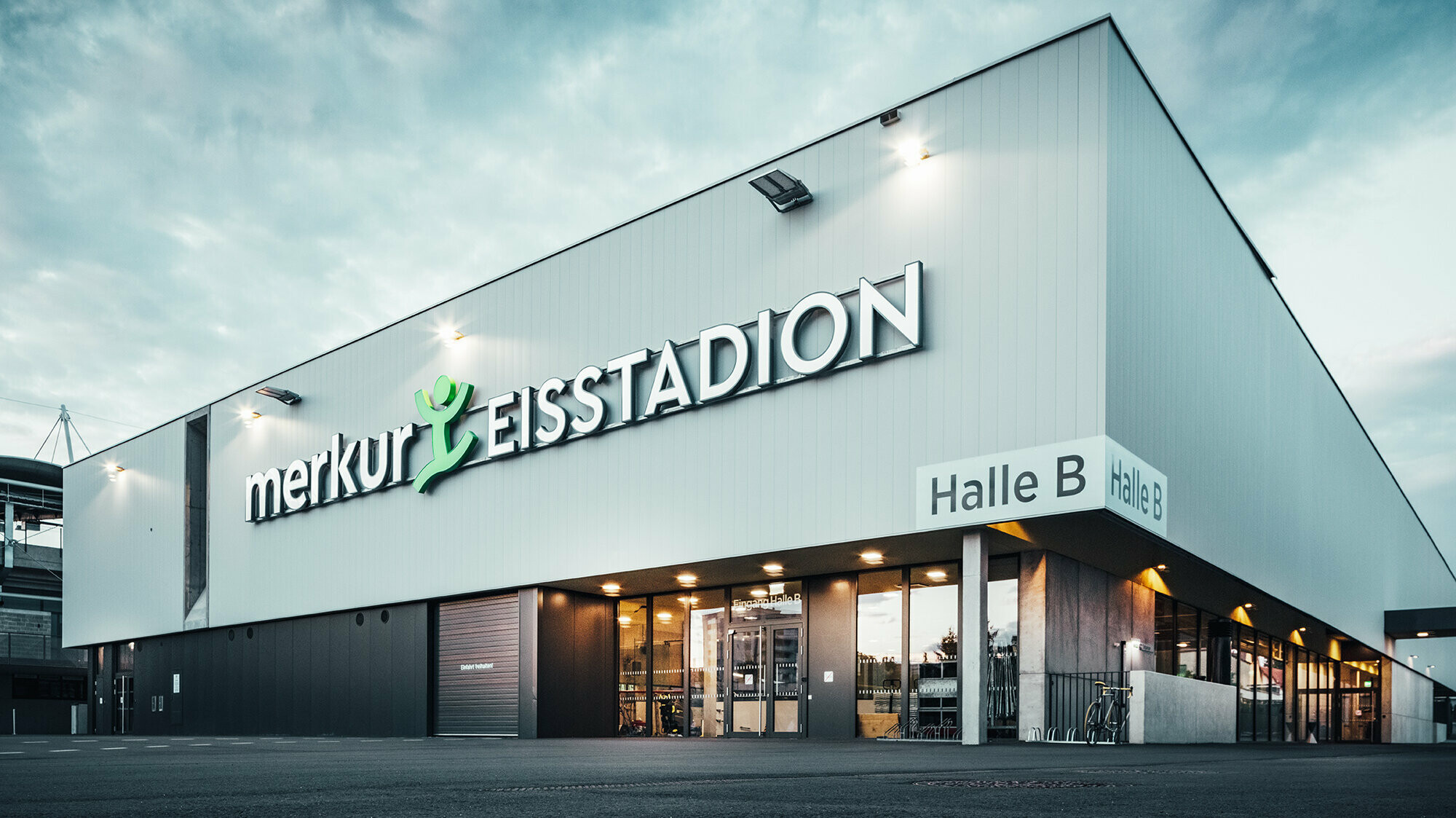 | | |
| --- | --- |
| Country: | Austria |
| Object, location: | ice rink, Graz |
| Category: | New building |
| Architecture: | ARCHITEKTURBÜRO MA-QUADRAT ■ MARIACHER&PARTNER ZT KG |
| Installer: | Klaus Zidek GmbH |
| Material: | |
| Colour: | pure white |
Interview: Mara Probst
Text: Mara J. Probst
Photos: © Croce & Wir