Panzerhalle in Salzburg

:
Reference objects
Work on the engines and bodies of tanks, military vehicles etc. has been carried out at the Panzerhalle on the premises of the former Struberkaserne, an old barracks, located in the middle of the Salzburg district of Maxglan, since the 1930s. In the past one and a half years the imposing ruins on Siezenheimer Straße 39 have undergone a complete transformation and refurbishment, and the historic industrial substance has been combined with modern architecture.
And because the old PREFA roof of the historic building remained sealed for well over 50 years, the roof and façade specialist decided to stick with PREFA as part of the general renovation and refurbishment of the historic hall.
© PREFA | Croce & Wir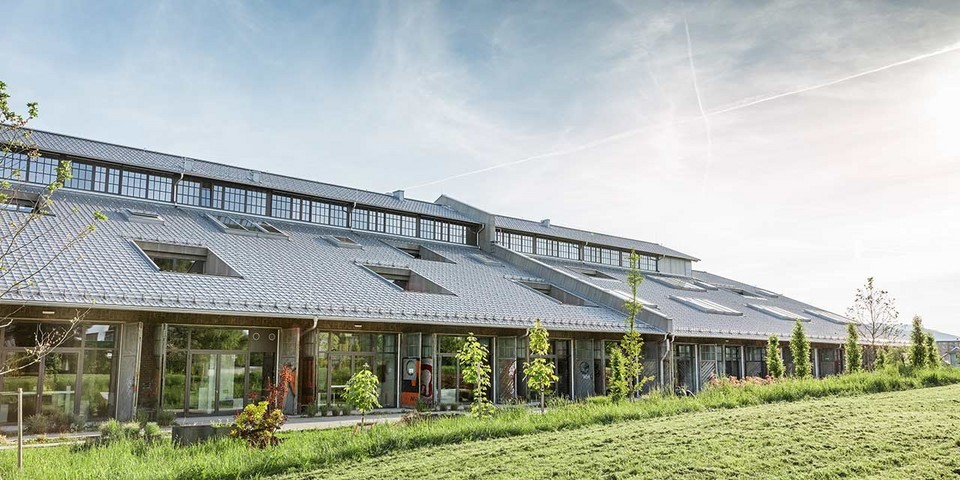 PREFA Panzerhalle Salzburg metallic silver roof tile Heigl Grossi 01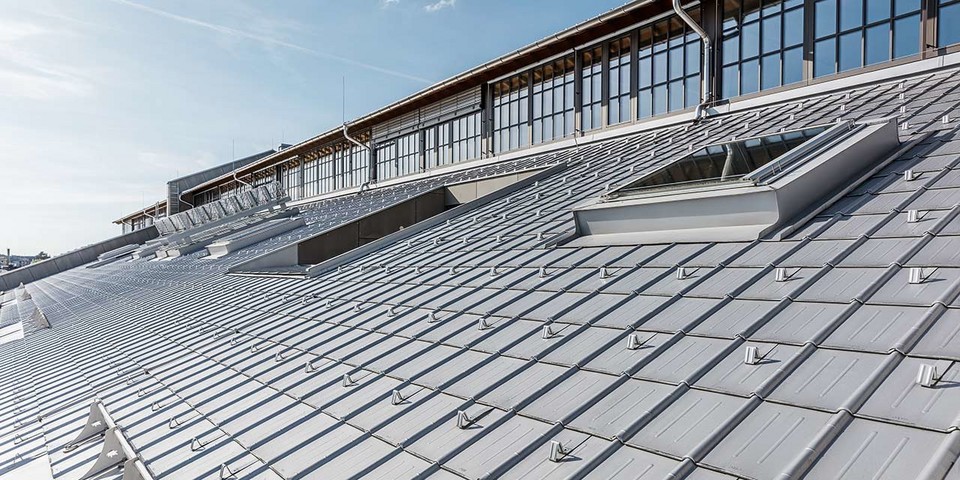 PREFA Panzerhalle Salzburg metallic silver roof tile Heigl Grossi close up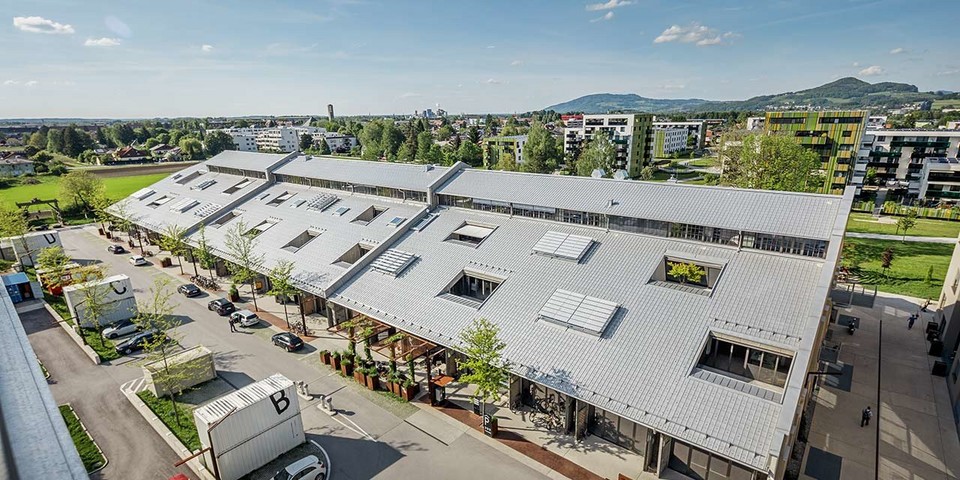 PREFA Panzerhalle Salzburg metallic silver roof tile Heigl Grossi
Product

Color

12 metallic silver

Architecture

LP architektur, strobl architekten und hobby a. für Bestandsbauteile und cs-architektur mit dem Neubauteil

Processing

Fa. Heigl, St.Johann

Fa. Grossi, Schwarzach

Country

Austria

Location

Salzburg

© PREFA | Croce & Wir