The low weight of the aluminium profiles allows for quick and easy assembly – if necessary, even by just one person! For example, it takes around seven to ten minutes to assemble a flood barrier if it is the size of a garage door (approx. 3 m wide and 1 m high). The flood protection walls provide complete safety as soon as the first barriers are inserted. If the water level continues to rise, the number of barrier panels can easily be increased.
Lightweight but also extremely robust aluminium profiles are stacked on top of each other in a tongue and groove system and inserted into fastening profiles or uprights on both sides. The profiles are sealed with special, replaceable rubber seals and fixed at the top with a compression clamp.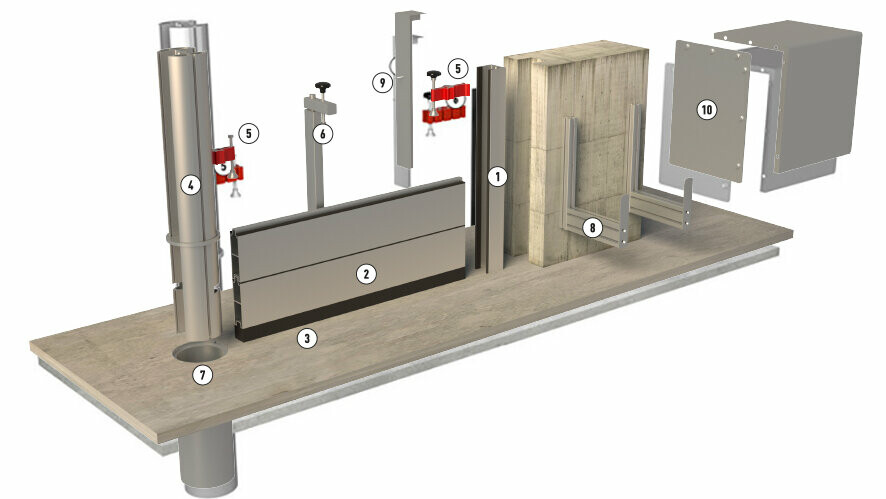 Assembly and disassembly of PREFA mobile flood protection system
Annual maintenance recommended
We recommend having an annual general inspection, cleaning as well as maintenance of the seal with silicone spray carried out. In addition, regular test assemblies are recommended so as not to waste time in an emergency.